UltraPierce
Clean Cutting for Fragile Materials
Our patented UltraPierce technology means you can make smooth, chip-free cuts, and avoid drilling, which is a game-changer for cutting brittle, composite, and laminated materials.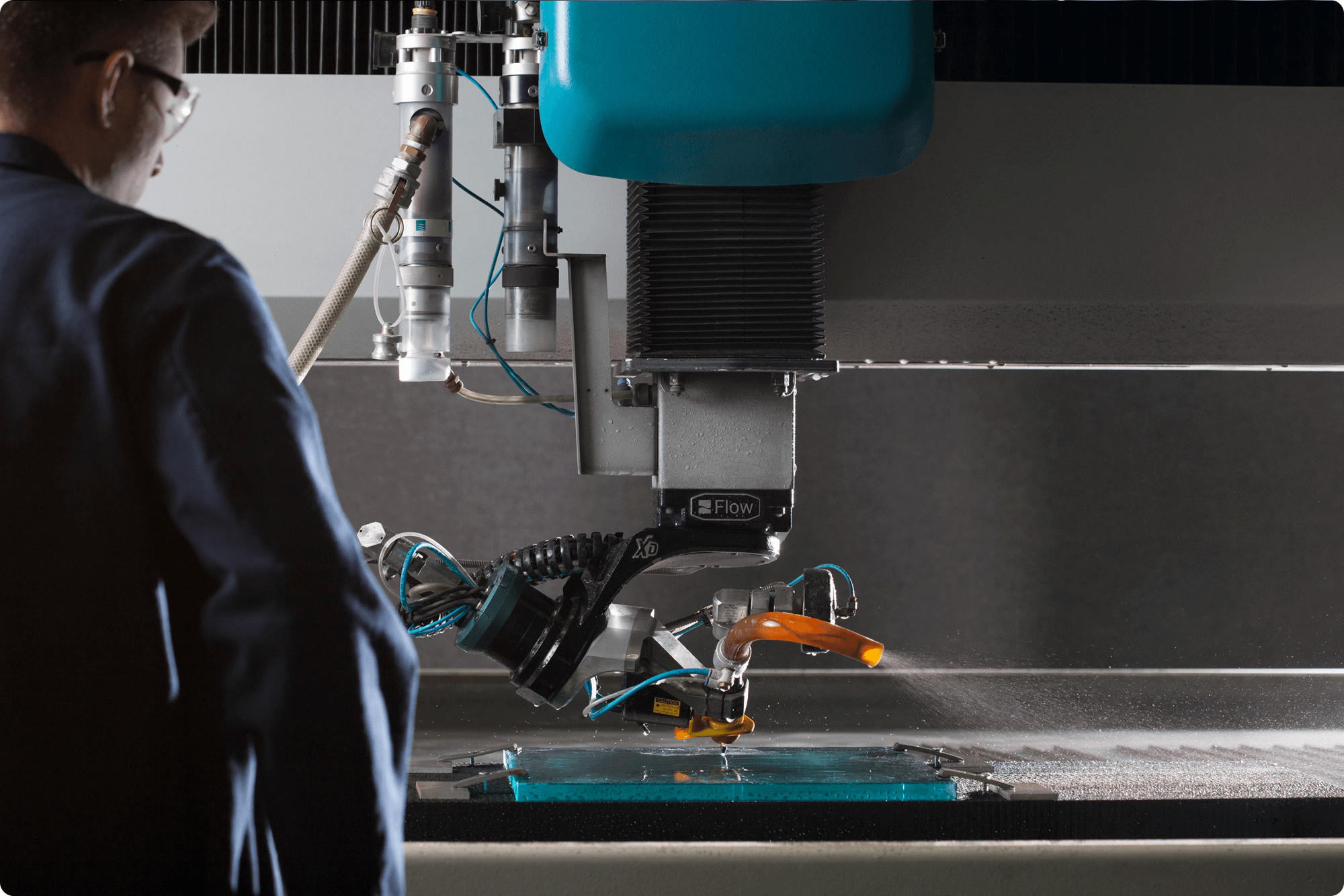 Pierce With Confidence
Cutting brittle materials can be risky. The possibility of chipping and breakage upon initial pierce is a real concern for many operators. With UltraPierce Vacuum Assist technology, we remove that concern. UltraPierce allows even the most brittle and fragile materials to be pierced and cut without risking damage to the workpiece.
Expand Your Material Library
With UltraPierce Vacuum Assist technology, there's no need to stick with the "safe" materials. Since UltraPierce allows you to pierce and cut materials like quartzite, marble, stone, glass, and carbon fiber – materials that are traditionally difficult to cut – you are no longer limited in what types of materials and jobs you take on for your waterjet.
How UltraPierce Works
UltraPierce Vacuum Assist allows waterjet operators to automatically pierce holes in brittle and composite materials without breakage or delamination. The no-clog design pulls abrasive into the cutting head a split second before the waterjet starts so the waterjet has abrasive particles entrained in the jet stream immediately. This eliminates the "water hammer" effect and provides a smooth, clean pierce.