Standard Waterjet
Easily Cut Virtually Any Material
In standard waterjet cutting, the stream remains perpendicular to the material being cut at all times. The supersonic stream accelerates abrasive particles and erodes the material. It is capable of cutting hard materials such as metals, glass, stone, and composites. Using standard parameters, this cutting head can cut materials with hardness up to and slightly beyond aluminum oxide ceramic (often called alumina, AD 99.9) and over 10 inches thick.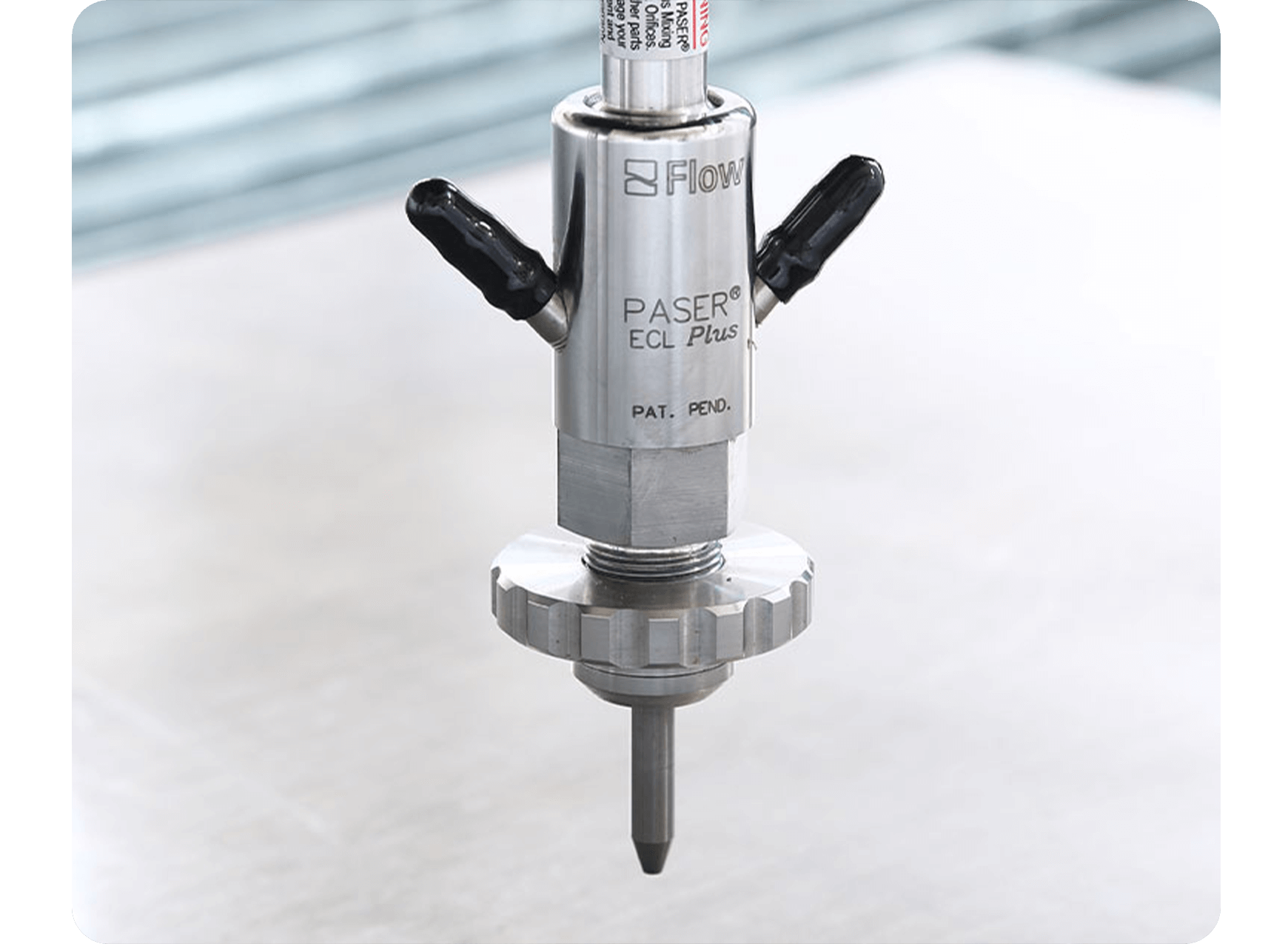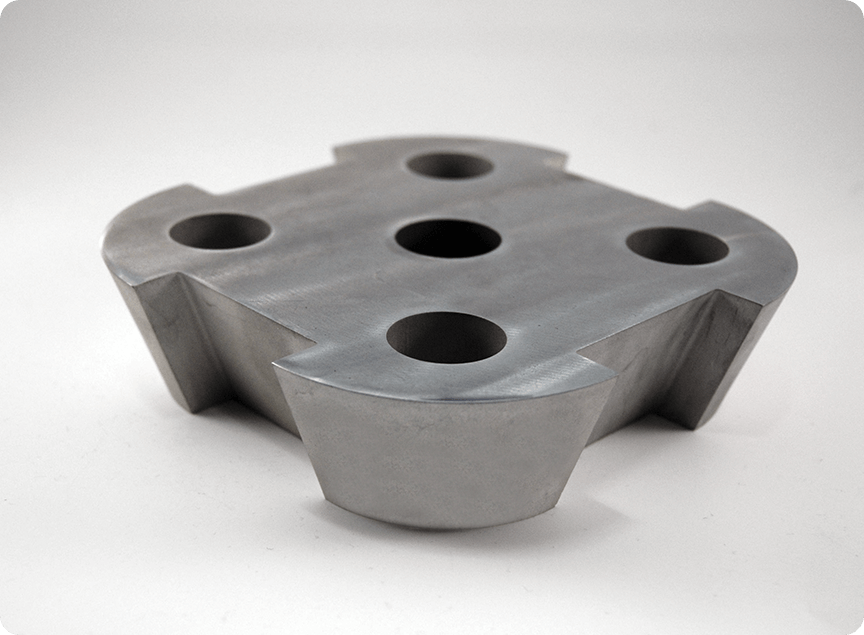 Part Quality
No heat affected zones, no mechanical stresses, and extremely detailed part geometry.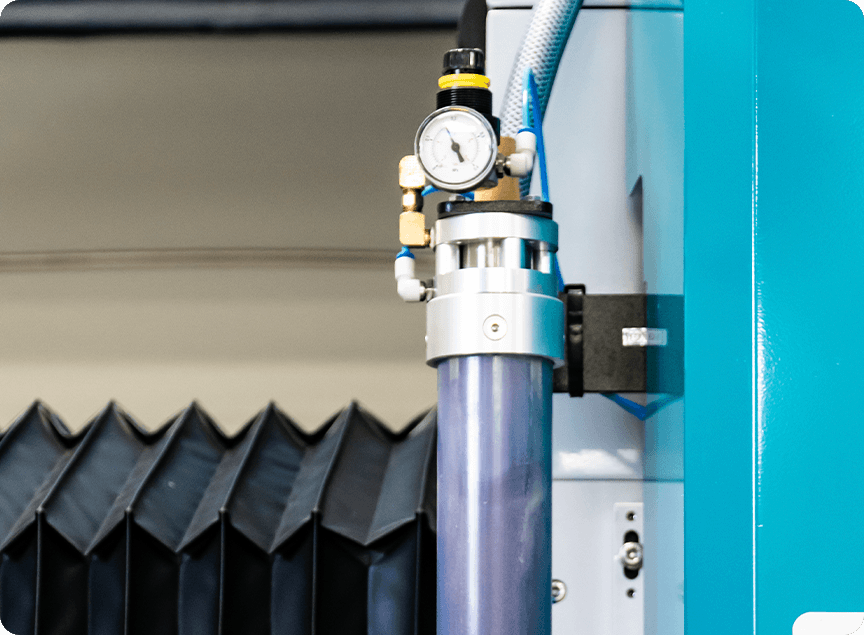 Easy Setup
One jet setup for nearly all abrasive jet jobs.
Stacking
Increase productivity by stacking sheet material.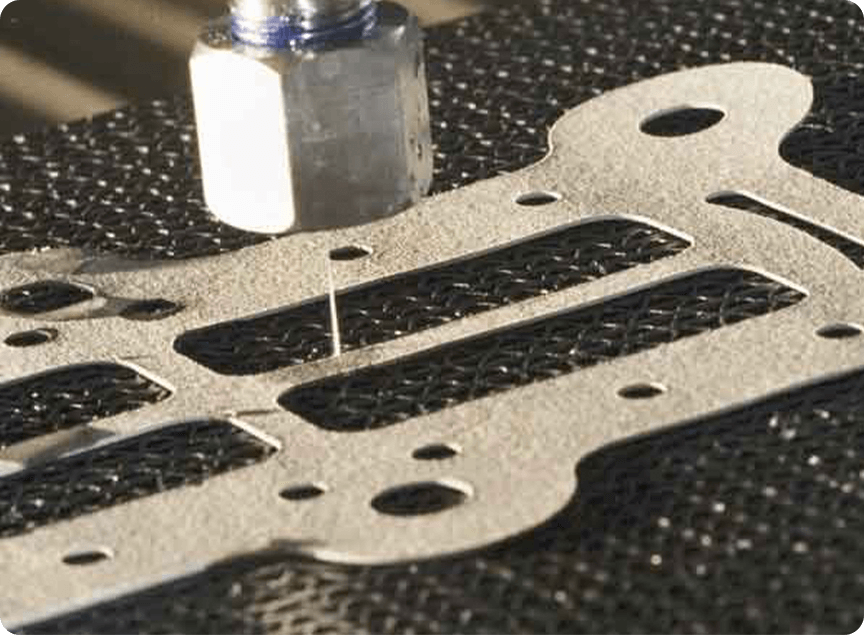 Versatility
Quickly switch to either abrasive or pure water cutting.
Software
FlowMaster Software
Part Thickness
Over 10" Thick
[Over 254 mm Thick]
PASER 4 Cutting Head
Paser UCL (Ultra Component Life) technology extends orifice and mixing tube component life to an unmatched level. You get lower cost of operation since fewer parts are consumed and maintenance intervals are greatly reduced.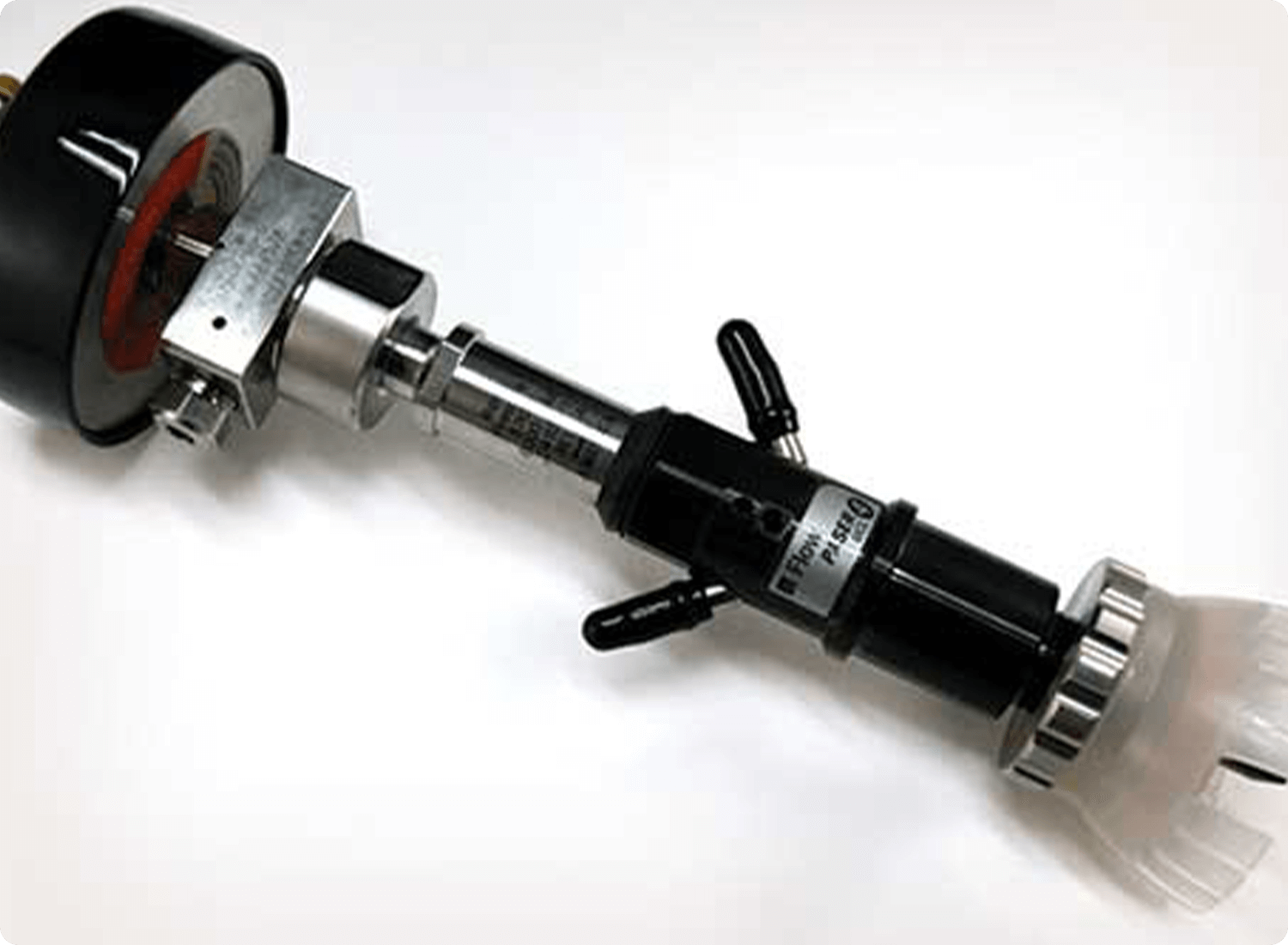 UltraPierce™ Vacuum Assist
Our exclusive UltraPierce Vacuum Assist technology provides reliable piercing of brittle and laminated materials such as marble, stone, glass, and composites.
Learn More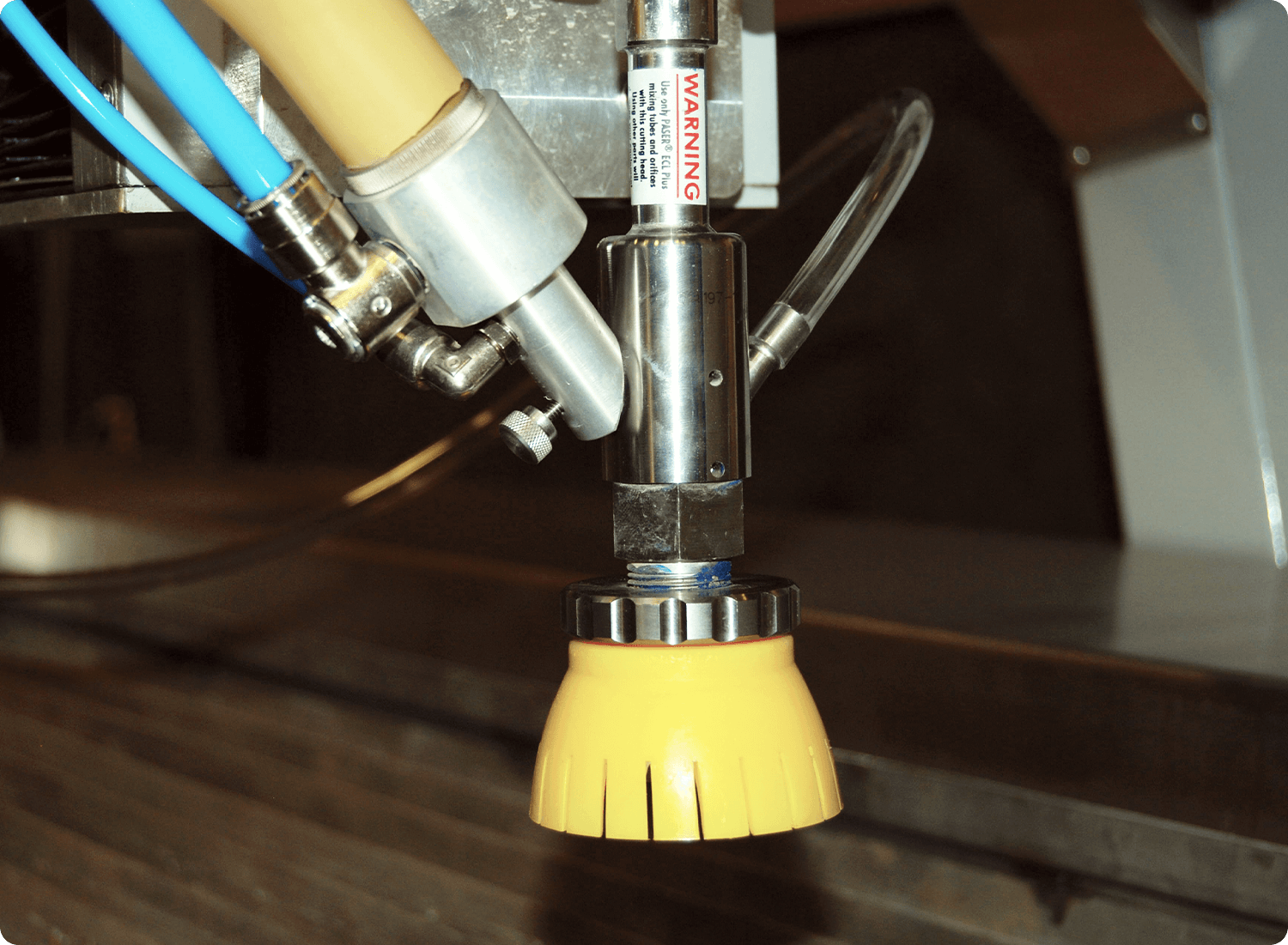 Dynamic Contour Follower™ and Collision Sensor
The Dynamic Contour Follower (DCF) allows for automatic setting and tracking of the stand-off distance between the mixing tube tip and the material being cut, allowing for more efficient and accurate part cutting.