PASER CF900
Continuous Abrasive Delivery
With the PASER CF900 abrasive delivery system, you'll never worry about running out of abrasive in the middle of a job.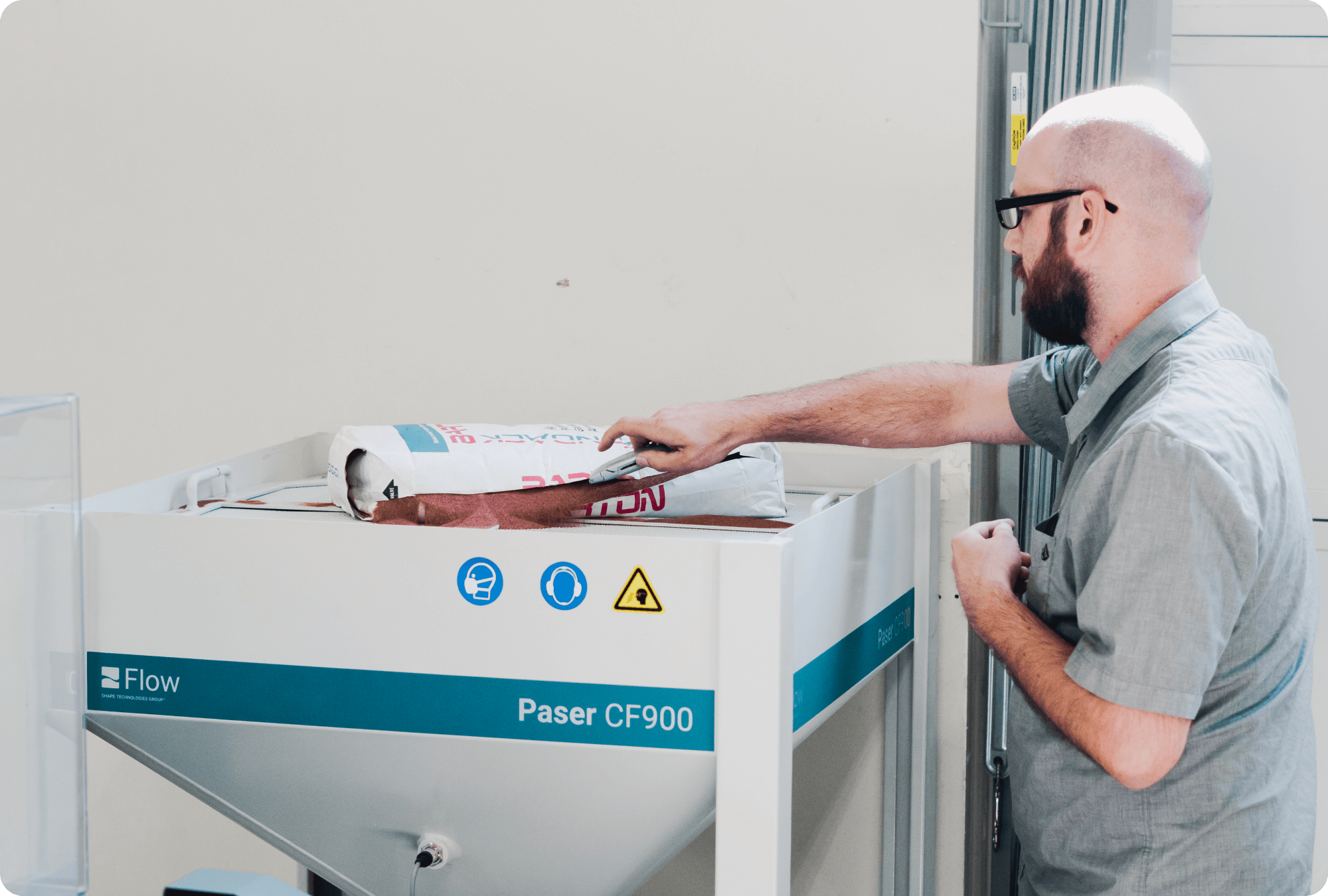 Uninterrupted Cutting
Many abrasive delivery systems require you to stop your waterjet cutting job to refill once abrasive is running low. The PASER CF900 is designed so you can refill the hopper without having to pause waterjet cutting operations. With this, you get a continuous abrasive feed and uninterrupted cutting. This is especially useful for jobs that require an extended cut time.
Large Capacity
With the continuous fill abrasive delivery system, you are no longer limited by the 500 lb. or even 2200 lb. capacity of conventional bulk transfers since you can continue to cut while refilling your abrasive. Additionally, since this system holds 900lbs of abrasive, you'll find yourself going longer stretches in between refills.
How the PASER CF900 Works
The system, designed for uninterrupted transport of abrasive materials, continuously monitors the corresponding filling level. A Programmable Logic Controller (PLC) processes electrical monitoring signals while a warning lamp and an audible warning indicator provide visual and audio feedback of the filling level.
The lower chamber of the system holds the garnet necessary for cutting, while the upper chamber stores the garnet that is to be gravity-fed into the lower reservoir when that one gets low.