Waterjet Cutting Technology
Cut virtually any material, any shape, any thickness with a Flow waterjet. Which waterjet is right for you?
Ask the Experts
Watch Waterjets in Action
From aluminum to stainless steel, foam to stone, get up close and personal with waterjet and watch live cutting in action here in our video library.
Explore Waterjet Systems
At Flow, we manufacture the entire waterjet system, including the pump, cutting head, XY table, and software. This means we've got a seamlessly integrated configuration specifically for your cutting and business needs.
Can Water Cut It?
There are major advantages to cutting with waterjet, like the fact that it's a cold cutting process, virtually eliminating secondary processing and delivering smooth edge quality. And how any setup changes are minimal when pivoting between parts, as well as how easy waterjets are to program and operate. Yet, the #1 advantage of waterjet technology is its ability to cut all types of materials, on the very same system. Virtually any material, virtually shape. Waterjet can cut it.

Explore popular materials and applications:
Waterjet in the Real World
The flexibility of waterjet means it nests perfectly into a wide variety of industries. Explore some of the industries where waterjet has become a popular cutting solution and envision how it can transform yours.
Browse the Waterjet Library
Waterjet is a fascinating technology. The stories behind the people who use them every day are inspiring, and it's undeniably mesmerizing to watch. Whether you're interested in educational articles, videos, or real-life customer stories, we've curated the best in waterjet.
Dive in now.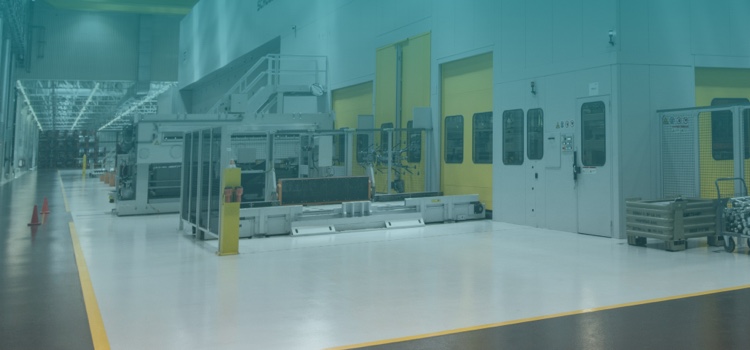 Article
Waterjet + Laser = Yes, Please
Often times waterjet and laser are pitted against each other as competitive technologies, vying for important space on the production floor of fabrication or machine shops. But what if these two state-of-the-art technologies didn't compete for cut time, but complemented one another?
Read More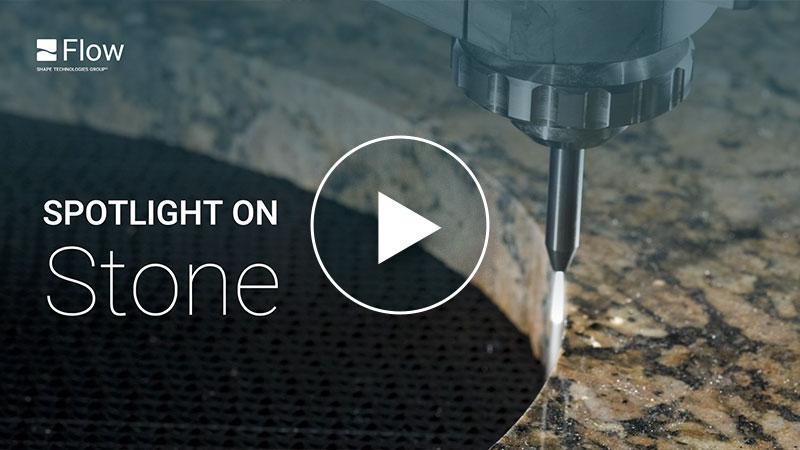 Webinar
Spotlight On Stone
Have you ever wondered how a waterjet can make a difference in your stone fabrication operations? Waterjet easily cuts natural and engineered stone – both straight lines and curves – while reducing manual labor and costs.
Watch Now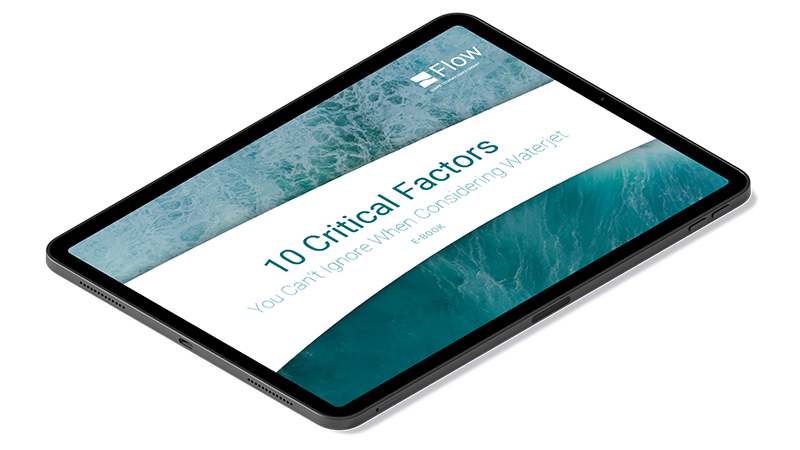 eBook
10 Critical Factors You Can't Ignore When Considering Waterjet
Using waterjet technology to grow your business isn't hard; choosing the right configuration, though, can be a little more complicated. With a wide variety of options and possibilities to consider, getting guidance from experts is key in making the right choice.
Download Now
What's Next in Waterjet
At Flow, we have a long history in the world of waterjet, dating back to the invention of the first abrasive waterjet in 1979. To this day, our team of engineers, designers, and application experts continue to drive the industry toward the future of waterjet, improving the technology for the owners and operators we partner with every day.