NanoJet
Be Precise.
The NanoJet is a highly accurate, small-format waterjet machining center. Groundbreaking in design, our NanoJet is a fully enclosed, all-in-one solution that provides precise, clean, and quiet cutting.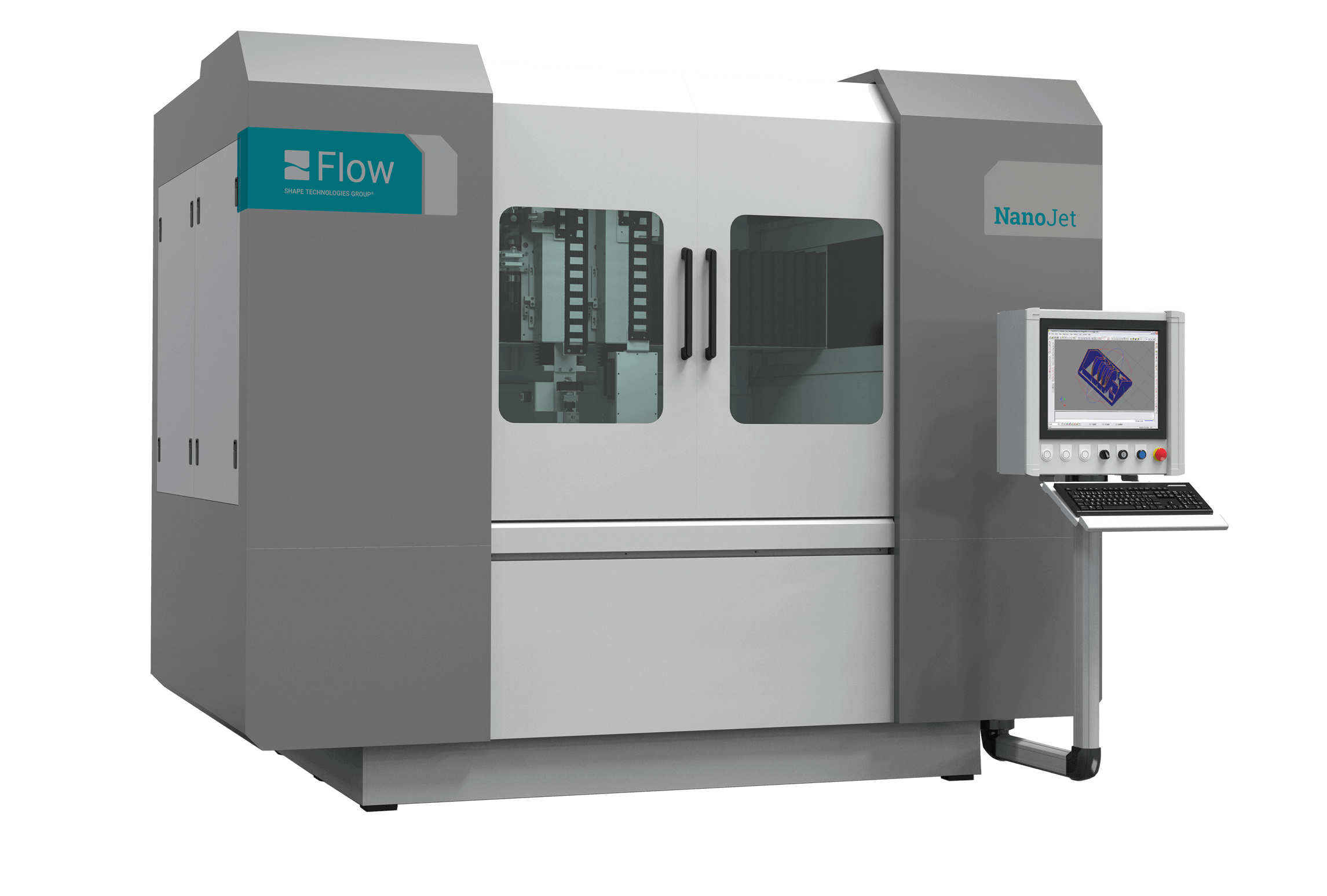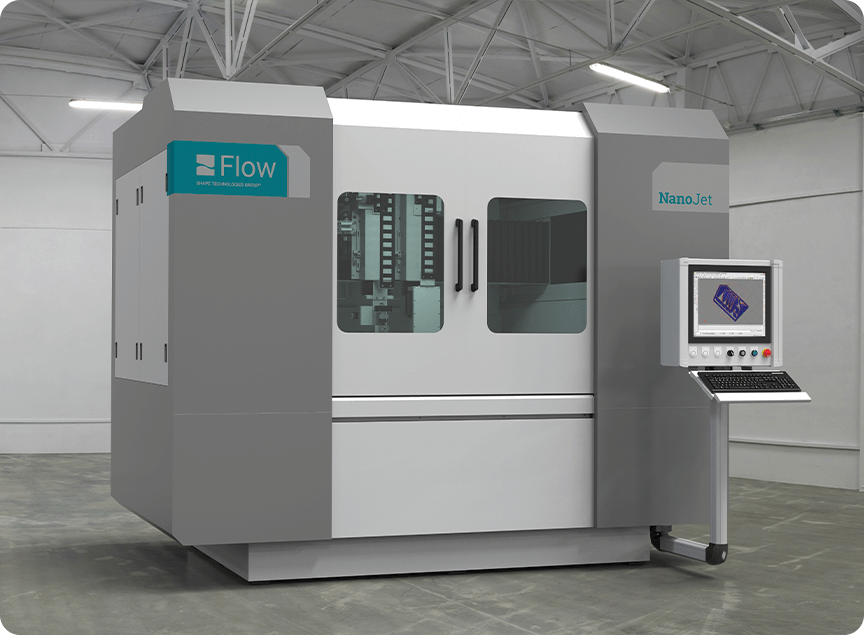 Groundbreaking in Design
Our NanoJet is a fully enclosed, all-in-one solution that provides precise, clean, and quiet cutting. NanoJet easily integrates into high output operations utilizing minimal floor space.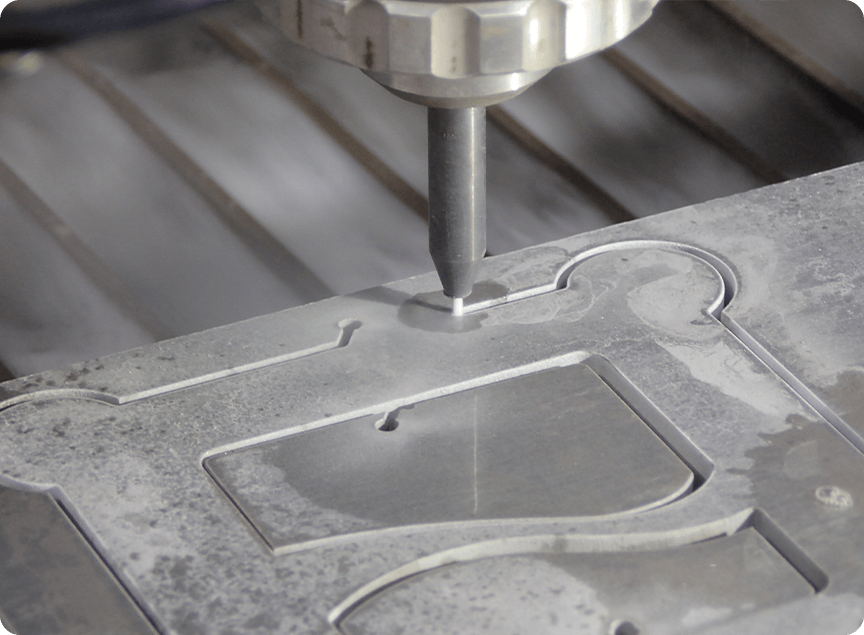 Accurate, Reliable Cutting
Designed for both highly precise cutting and fast overall part production in a single solution, the NanoJet is made for cutting highly engineered materials where precision and complex geometrics are needed.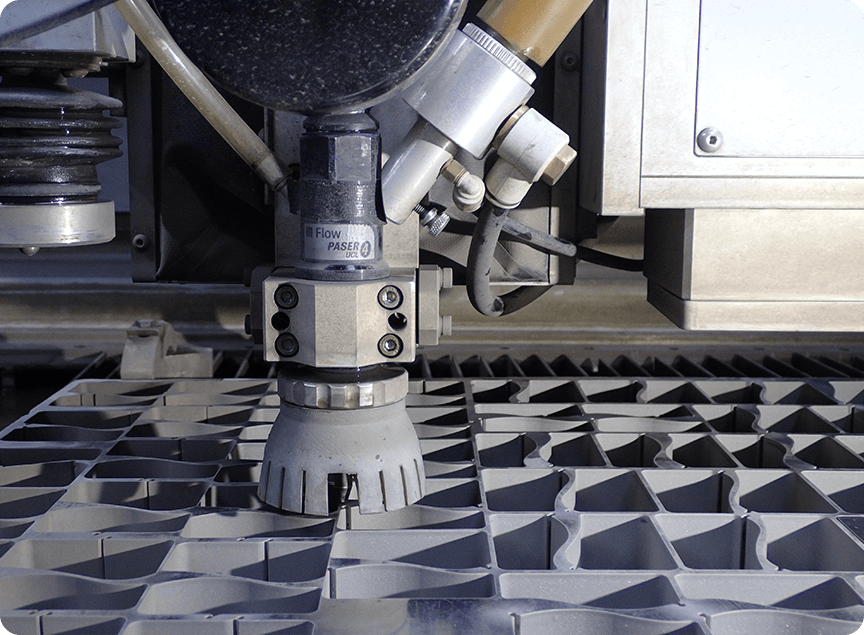 Rapid Total Part Processing
Equipped for quick and precise motions, the NanoJet provides maximum uptime, reliability, and predictability. An optional linear motion drive is available for extreme speeds.
Linear Positional Accuracy
± 0.02 mm/0.3 m
Rapid Traverse Maximum
up to 15,000 mm/min
Linear Positional Accuracy
± 0.0008 in/1 ft
Rapid Traverse Maximum
up to 590 in/min
Repeatability
± 0.0004 in
Accuracy specifications per 3 ft/1 m of travel in factory-controlled setting unless otherwise noted.
Cutting Head Technology
Pure Waterjet
Hair-thin pure waterjet stream ideal for cutting soft materials.
Standard Waterjet
Uses garnet abrasive to cut virtually any hard material.
Learn more
.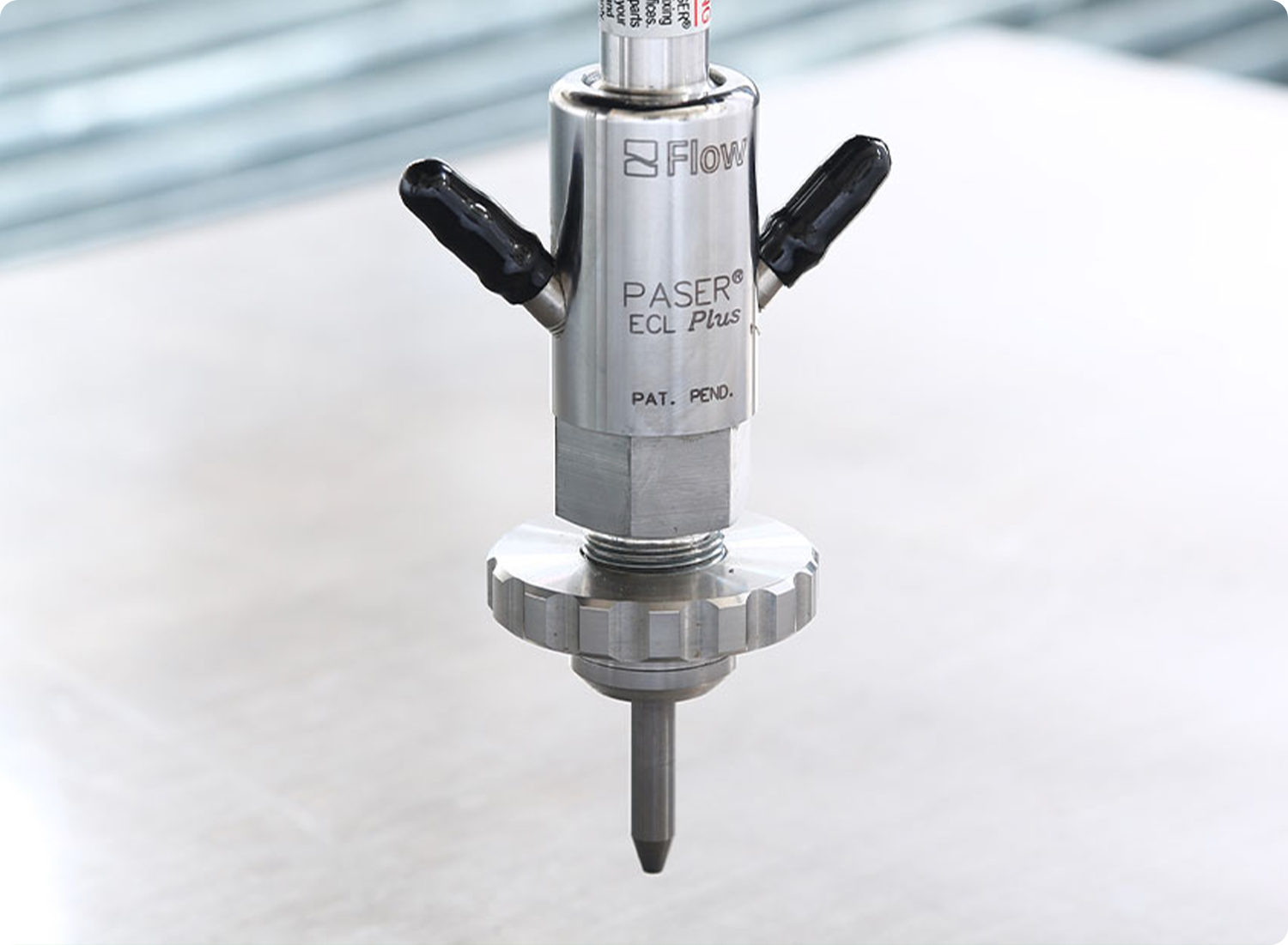 Pump Technology
HyPlex® Prime
60,000 psi [4,150 bar]
The highest pressure, most advanced direct drive pump available today, with pressures rated at 60,000 psi [4,150 bar]. Learn more.
MotoJet®
60,000 psi [4,150 bar]
With continuous operating pressure at 60,000 psi [4,150 bar], the MotoJet is built for the demands of high-production environments. Learn more.
MotoJet® X
60,000 psi [4,150 bar]
The first full-service pump with uptime and technology guarantees. Engineered to maximize uptime, minimize maintenance, and outlast and outperform the rest. Learn more.
HyperJet®
94,000 psi [6,500 bar]
Provides maximum productivity with continuous operating pressures of 87,000 psi [6,000 bar]. Learn more.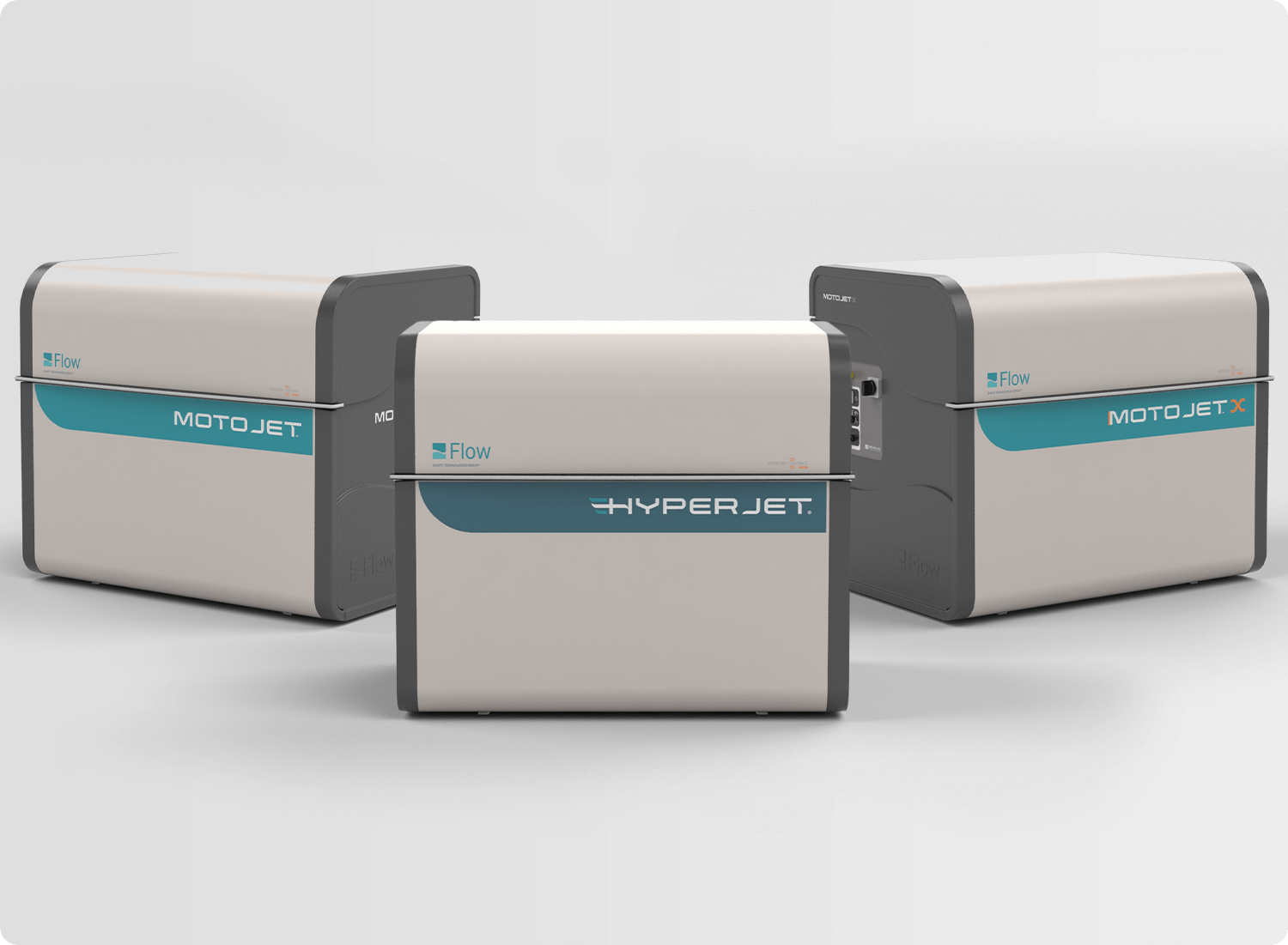 Software Suites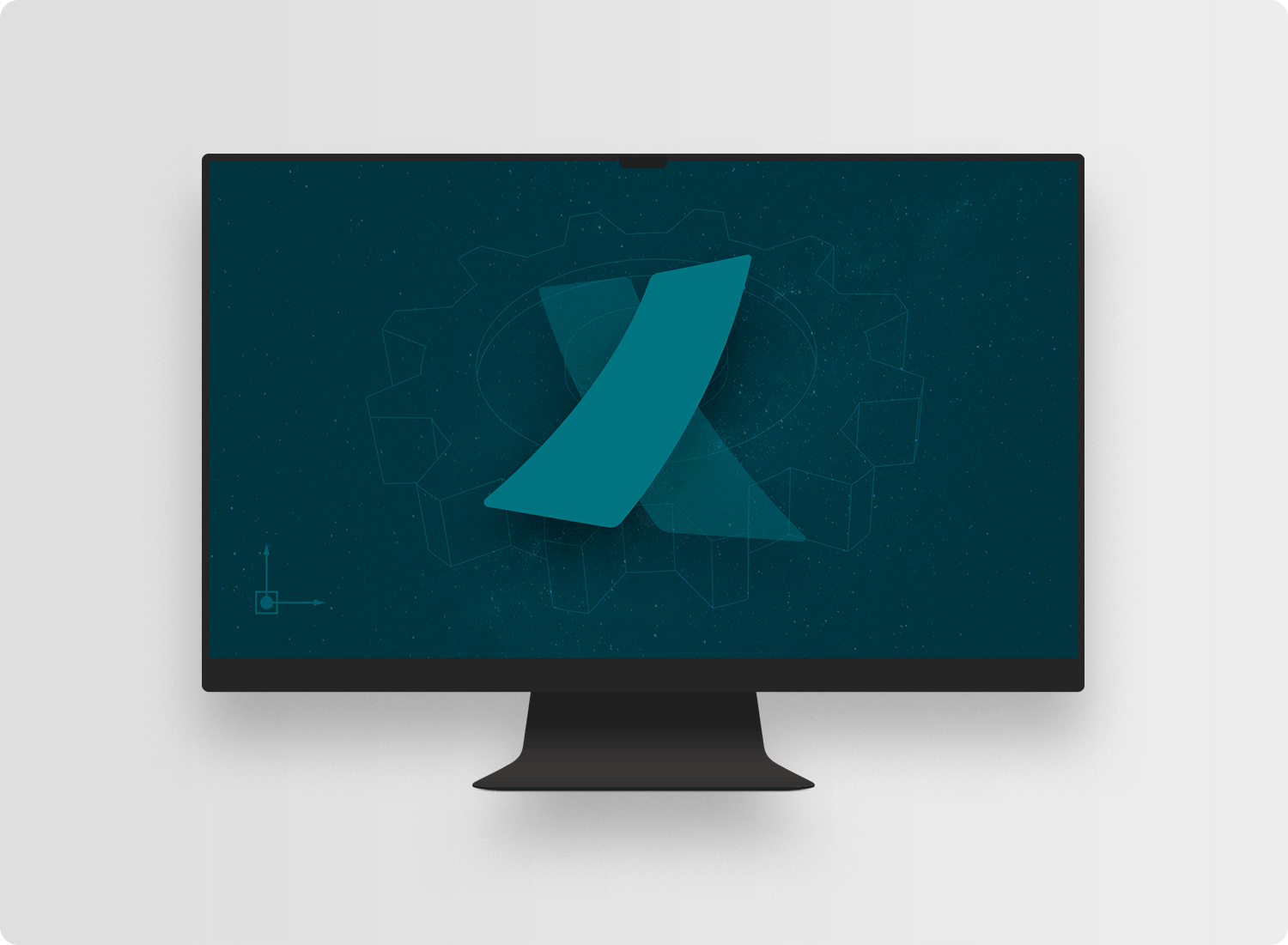 Service Guarantee
With the NanoJet, you can rely on Flow to partner with you for service, parts, training, and beyond. Flow has established a new industry standard with the Mach Series, providing complete solutions for machine systems, software, service, and support.

We are committed to providing you with the tools you need to keep your system running at its best. Professional training is available in both classroom settings, as well as on-site.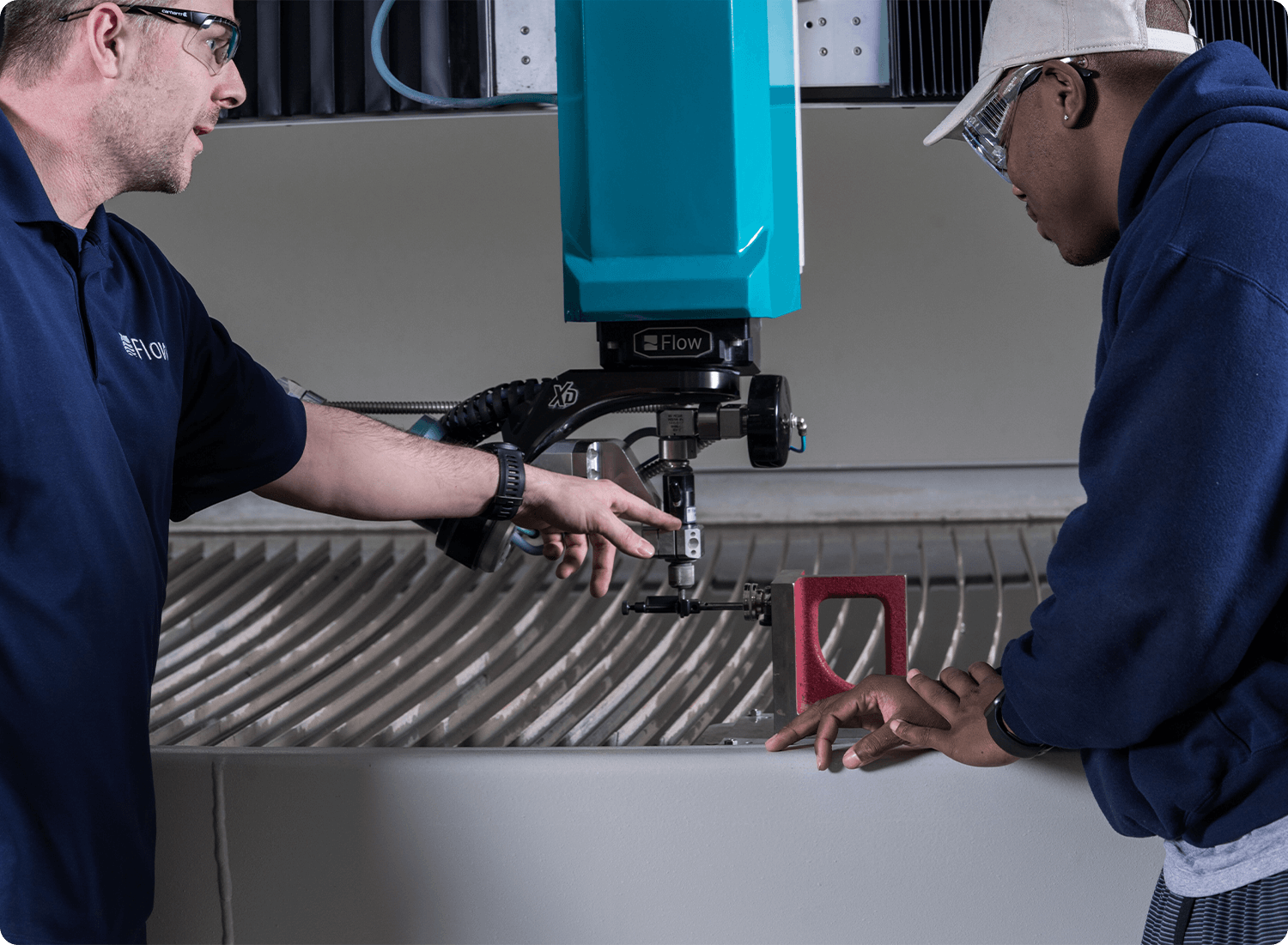 Best for these Applications
Whether you are cutting the same thing every day, or changing materials to meet customer demands, a Flow waterjet will get your work done.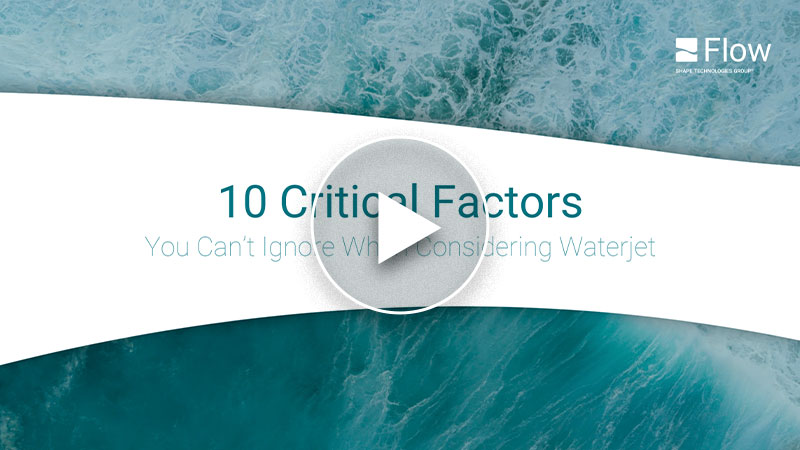 Webinar
10 Critical Factors You Can't Ignore When Considering Waterjet
When it comes to waterjet, there are a wide variety of options and configurations to consider. Guidance from waterjet experts is key understanding all the possible variables so you can make the exact right choice for your business.
Watch Now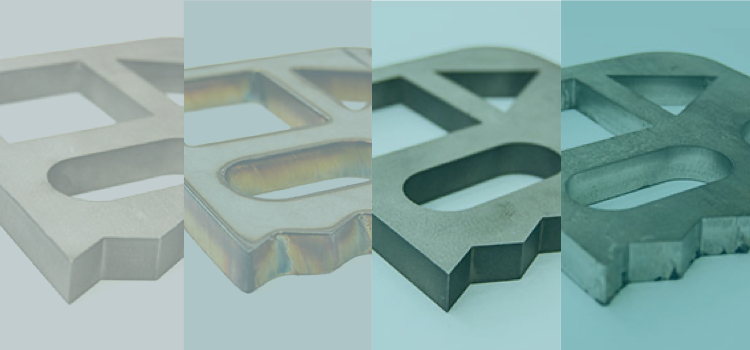 Article
How Does Waterjet Compare to Laser, Plasma, or EDM
There are numerous cutting techniques in metal fabrication. And if you're reading this, you've probably asked yourself, 'Which is right for me?' Waterjet, laser, plasma, and Electrical Discharge Machining (EDM) are all popular solutions for fabricators and machine shops. However, what's right for you depends on the type of work you're doing and your desired outcomes. We're breaking down each technology to help inform your decision for which process is right for you.
Read More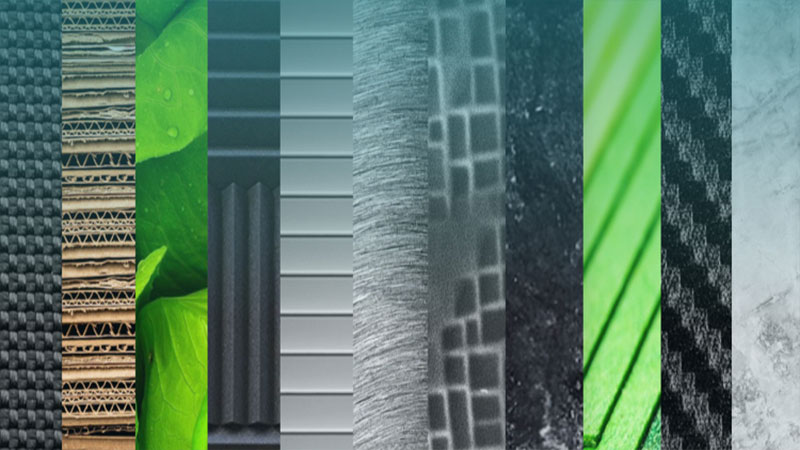 Article
Are You Limited by Material Type, Thickness, or Angles When Cutting with Waterjet?
Waterjet is known for its versatility. This often leads customers to ask, "What can't waterjet do?" The short answer: not much.
Read More