Mach 200s
Pure Speed.
The Mach 200s is a cutting-edge solution meticulously designed and engineered to cater exclusively to pure water cutting of soft materials. Whether it's rubber, foam, insulation, or more, the Mach 200s offers unparalleled high-speed cutting capabilities that are poised to revolutionize your production levels. Bring your business up to speed with the Mach 200s.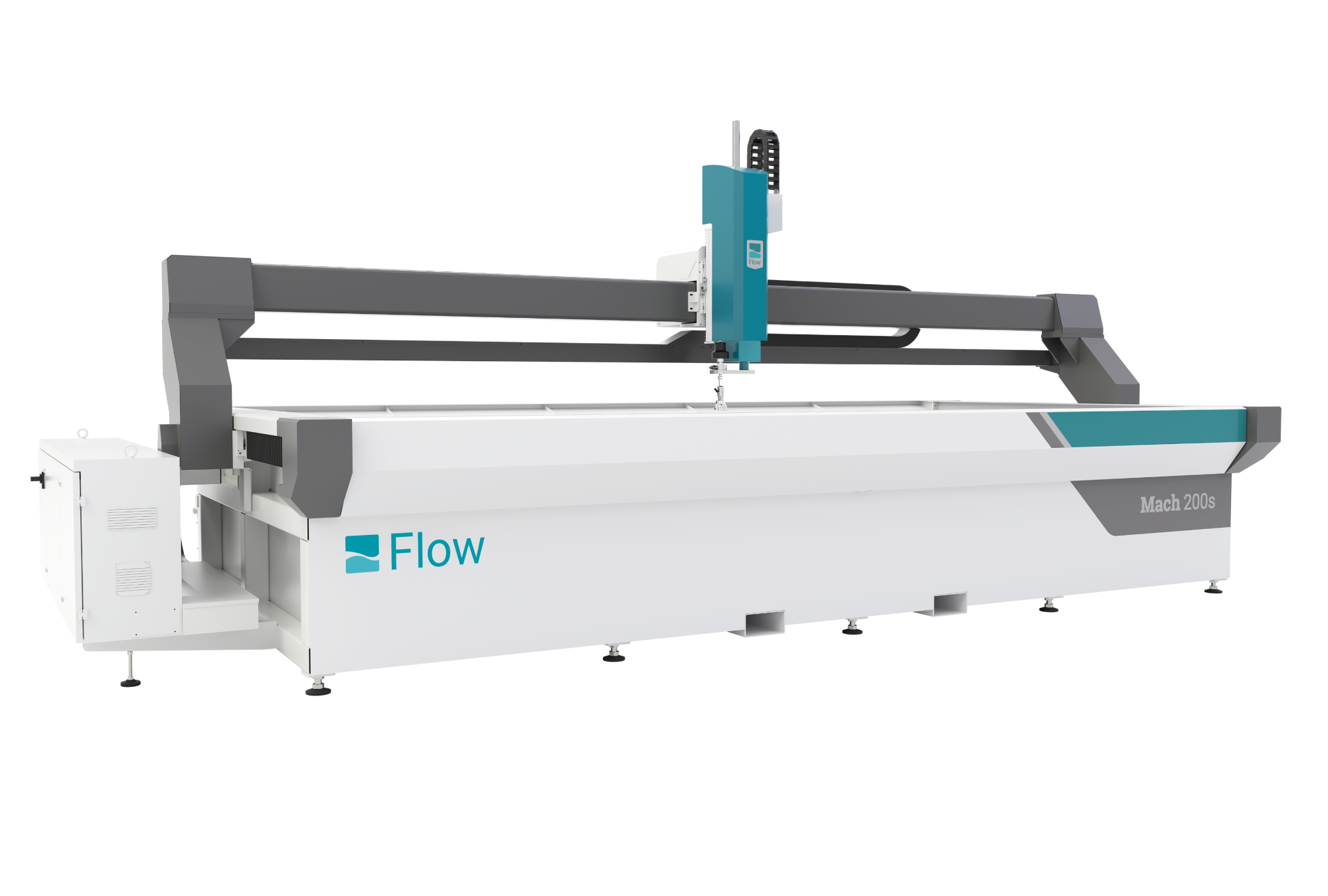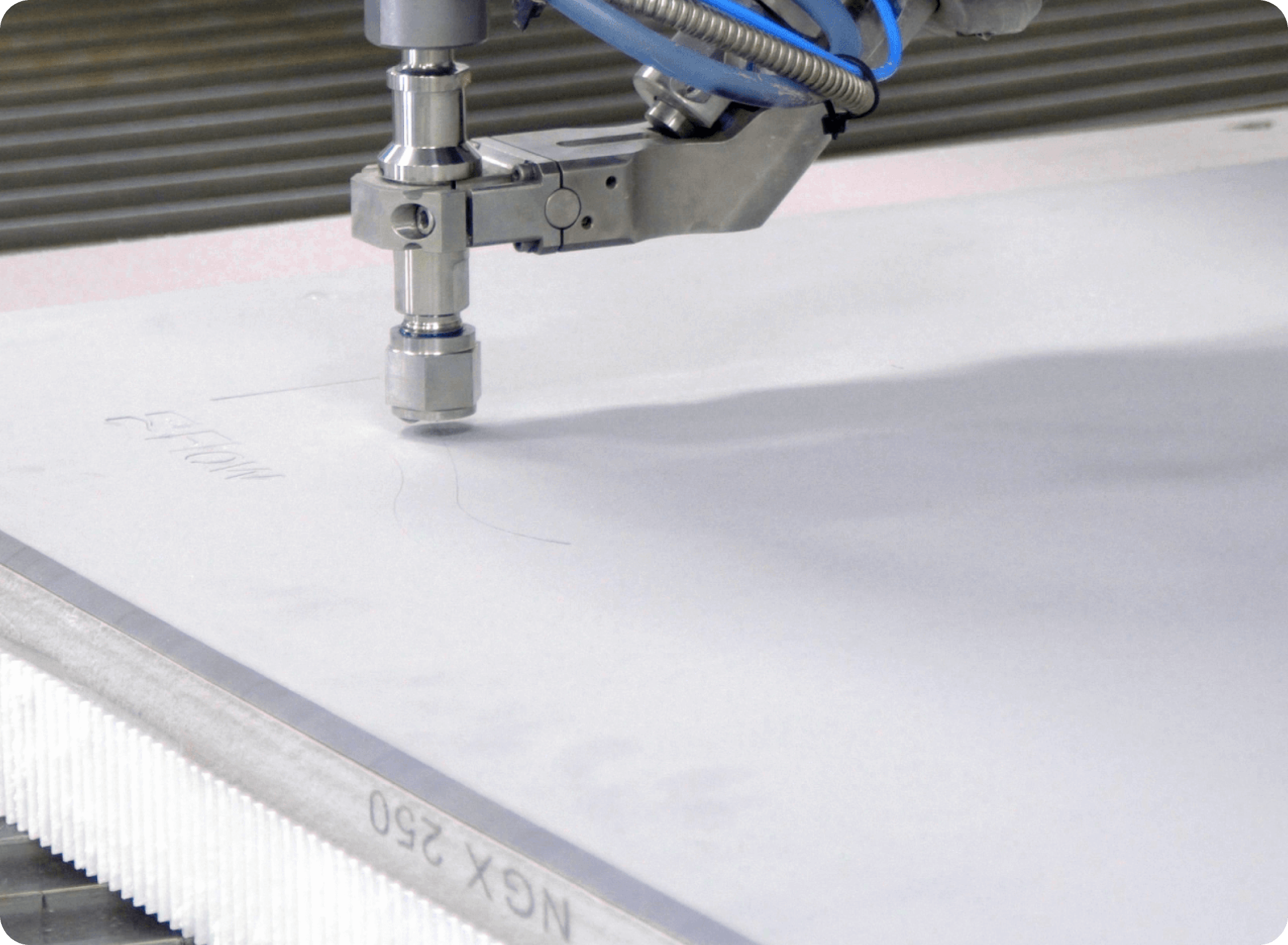 Fast Cutting, Fast ROI
Purposely crafted to increase pure waterjet cutting production, the Mach 200s is available at an entry-level price point. This unmatched combination drives rapid ROI for fabricators and production teams alike.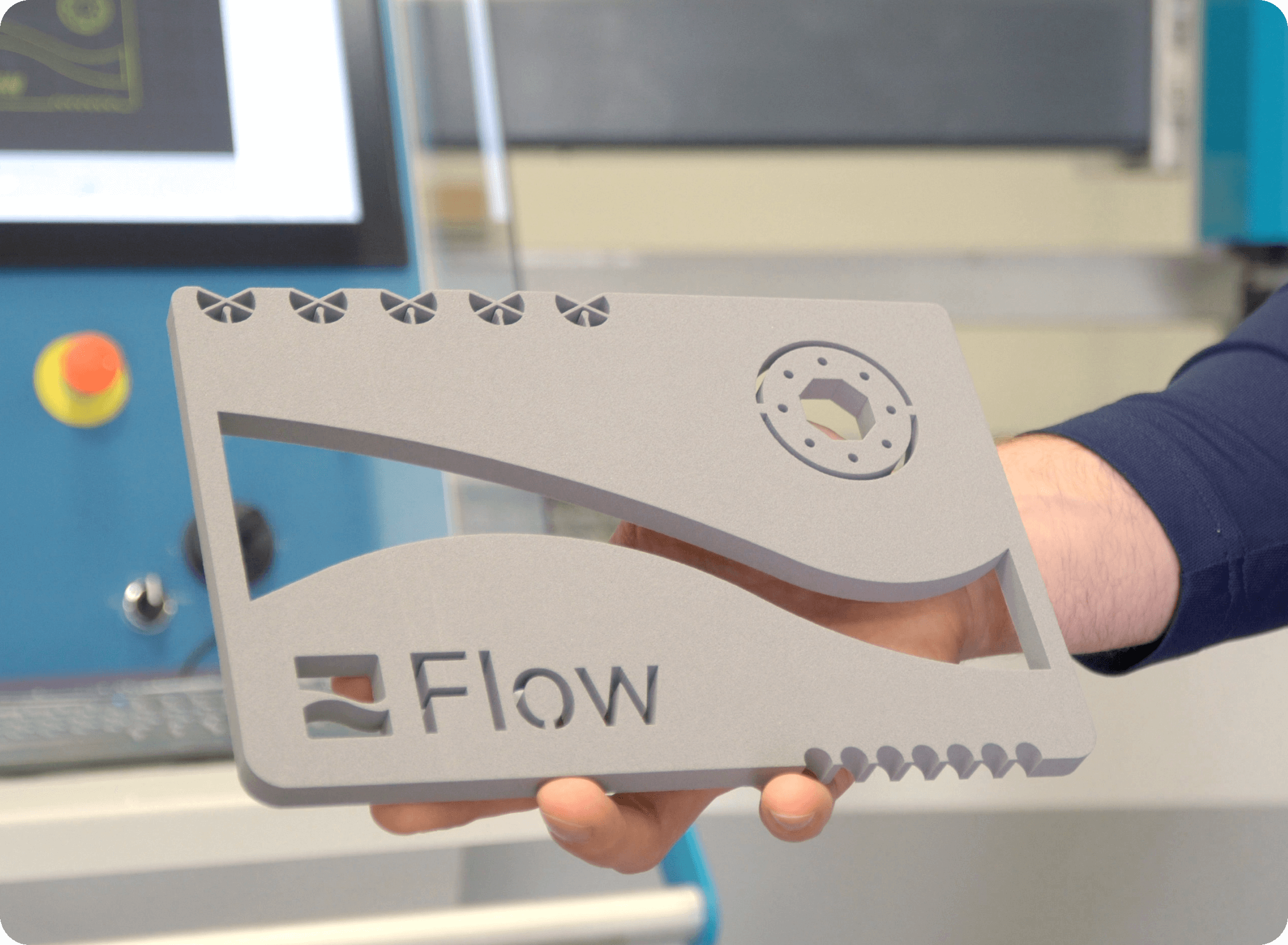 Always Sharp, No Blades
Pure waterjets cut any material a knife can cut, but are always sharp, never dull, and have no blades to change out – ultimately saving on cost per part compared to traditional solutions.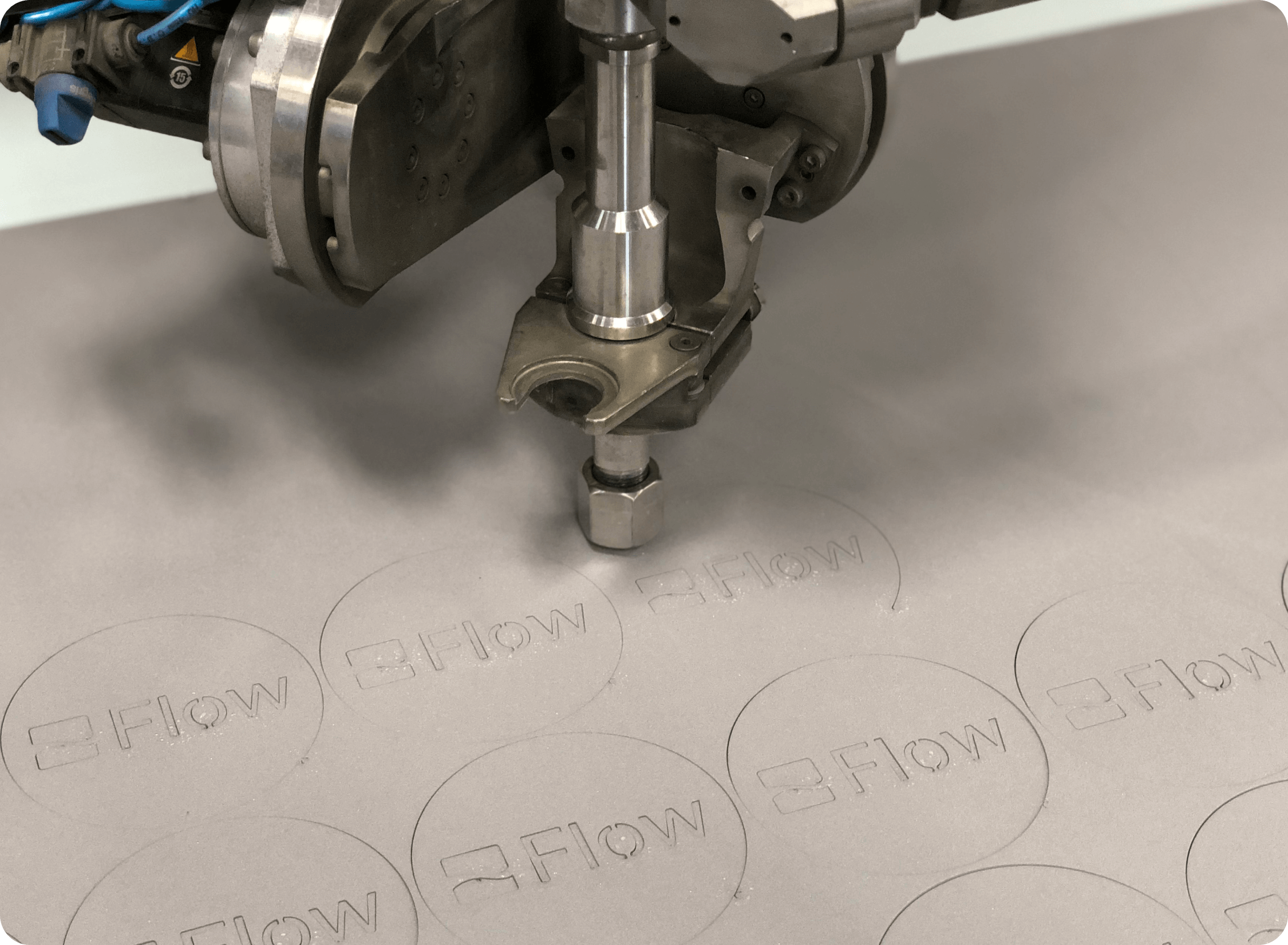 Designed for Pure Speed
The Mach 200s proudly showcases advanced high-speed motors and drives, complemented by the flexibility of adding multiple cutting heads (up to 4 at the same time), effectively maximizing production volumes.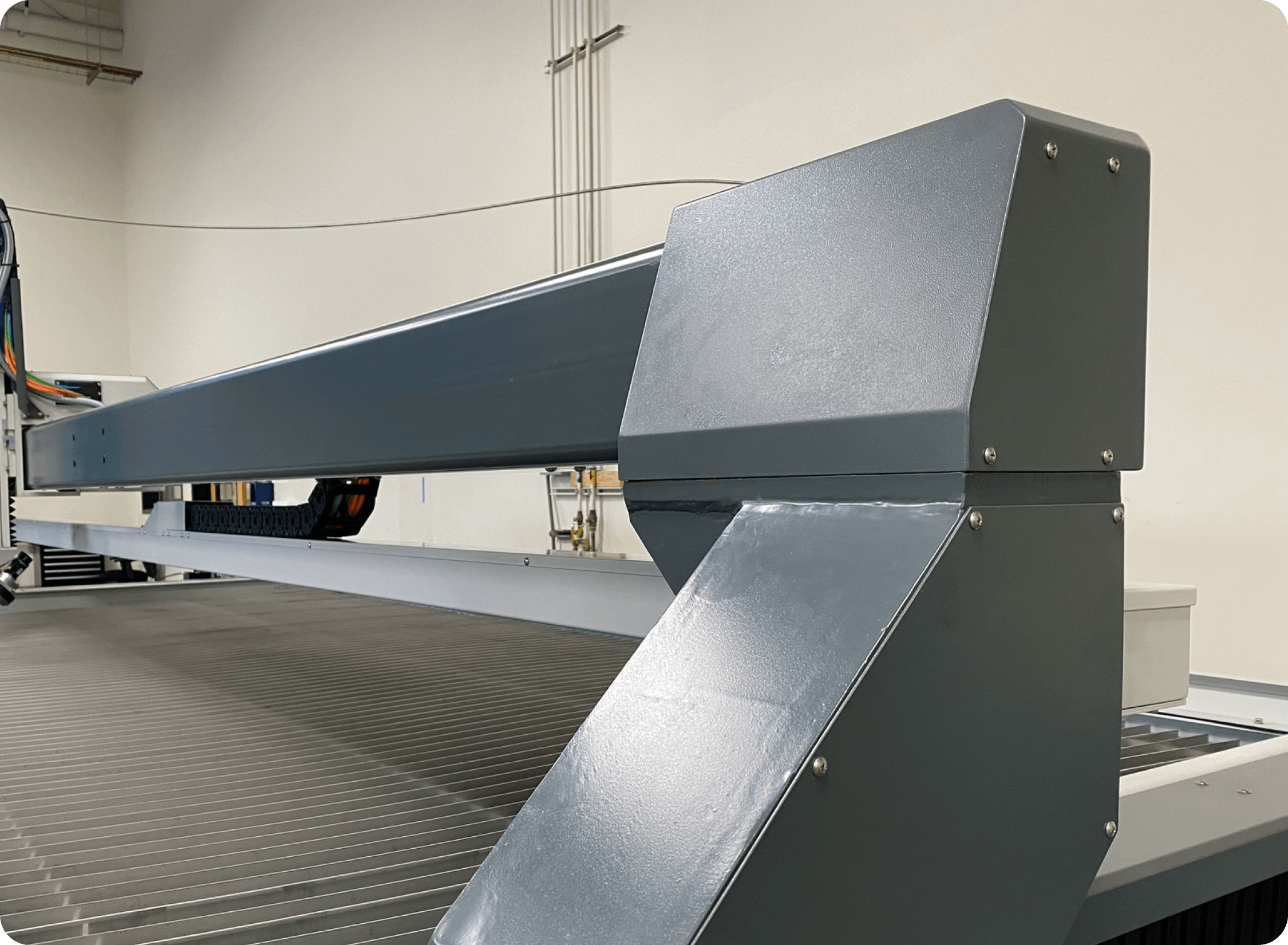 Easy Loading & Unloading
The hyper-accessible table design allows for easy loading and unloading of your materials and parts off the waterjet table. Expertly crafted material support structures are designed specifically for soft, lighter weight materials.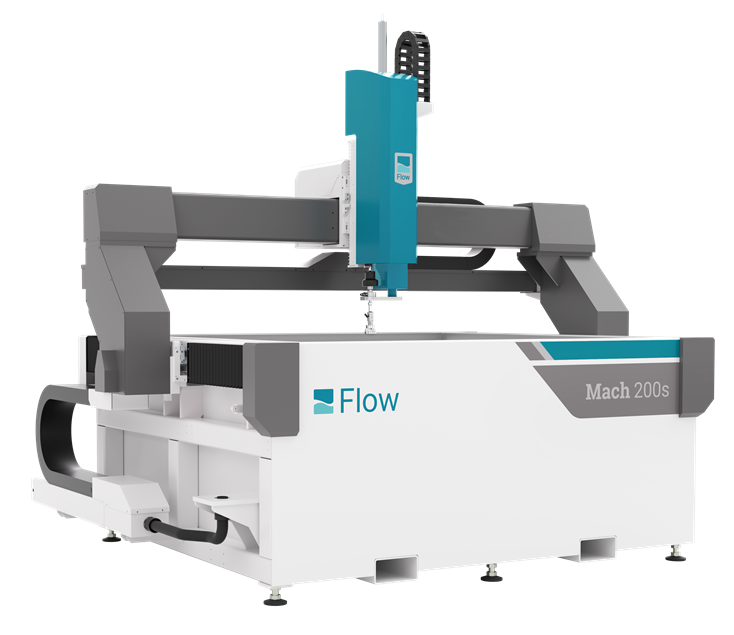 Mach 200s 1313
Work Envelope: 4'-3" x 4'-3" [1.3 m x 1.3 m]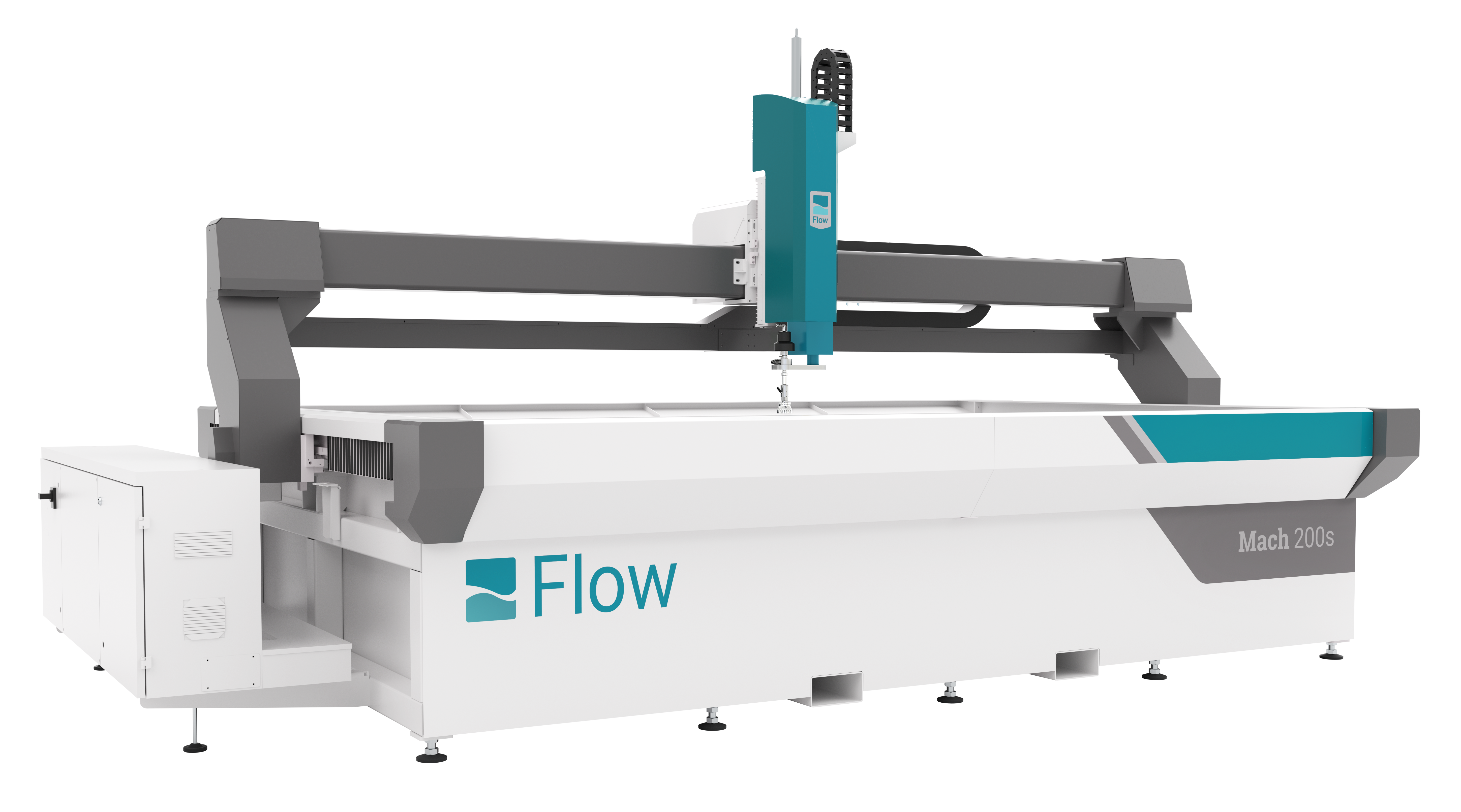 Mach 200s 3020
Work Envelope: 10' x 6'-6" [3.05 m x 2 m]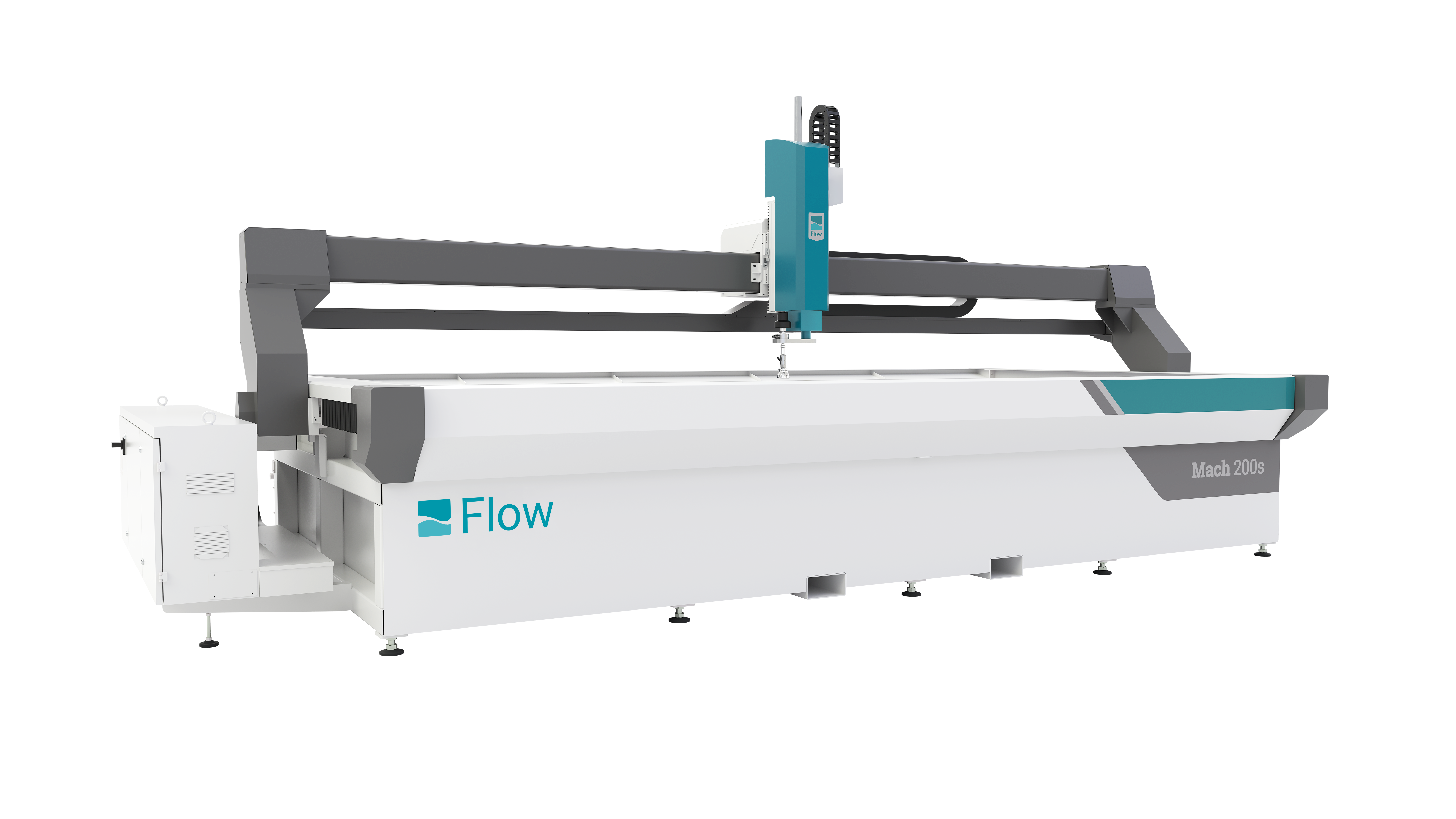 Mach 200s 4020
Work Envelope: 13'-1" x 6'-6" [4 m x 2 m]
Linear Positional Accuracy
± .1 mm/m
Rapid Traverse Maximum
31.75 m/min
Work Envelope
Mach 200s 1313: 1.3 m x 1.3 m
Mach 200s 3020: 3 m x 2 m
Mach 200s 4020: 4 m x 2 m
Linear Positional Accuracy
± .004 in/3 ft
Rapid Traverse Maximum
1,250 in/min
Repeatability
± .002 in/min
Work Envelope
Mach 200s 1313: 4'-3" x 4'-3"
Mach 200s 3020: 10' x 6'-5"
Mach 200s 4020: 13'-1" x 6'-5"
Accuracy specifications per 3 ft/1 m of travel in factory-controlled setting unless otherwise noted.
Cutting Head Technology
Pure Waterjet

Hair-thin pure waterjet stream ideal for cutting soft materials.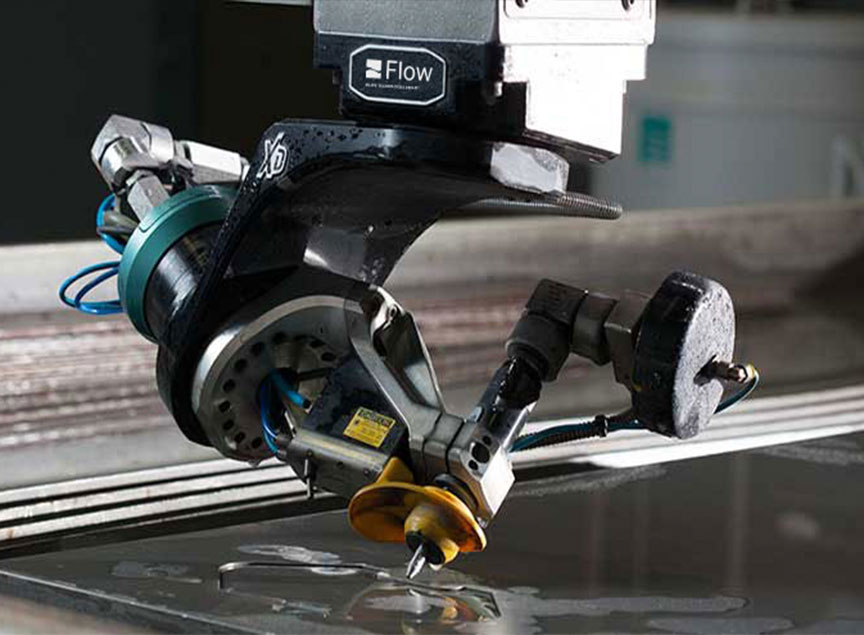 Pump Technology
HyPlex® Prime
60,000 psi [4,150 bar]
The highest pressure, most advanced direct drive pump available today, with pressures rated at 60,000 psi [4,150 bar]. Learn more.
MotoJet®
60,000 psi [4,150 bar]
With continuous operating pressure at 60,000 psi [4,150 bar], the MotoJet is built for the demands of high-production environments. Learn more.
MotoJet® X
60,000 psi [4,150 bar]
Engineered to maximize uptime, minimize maintenance, and outlast and outperform the rest. It's the longest lasting pump in the industry. Learn more.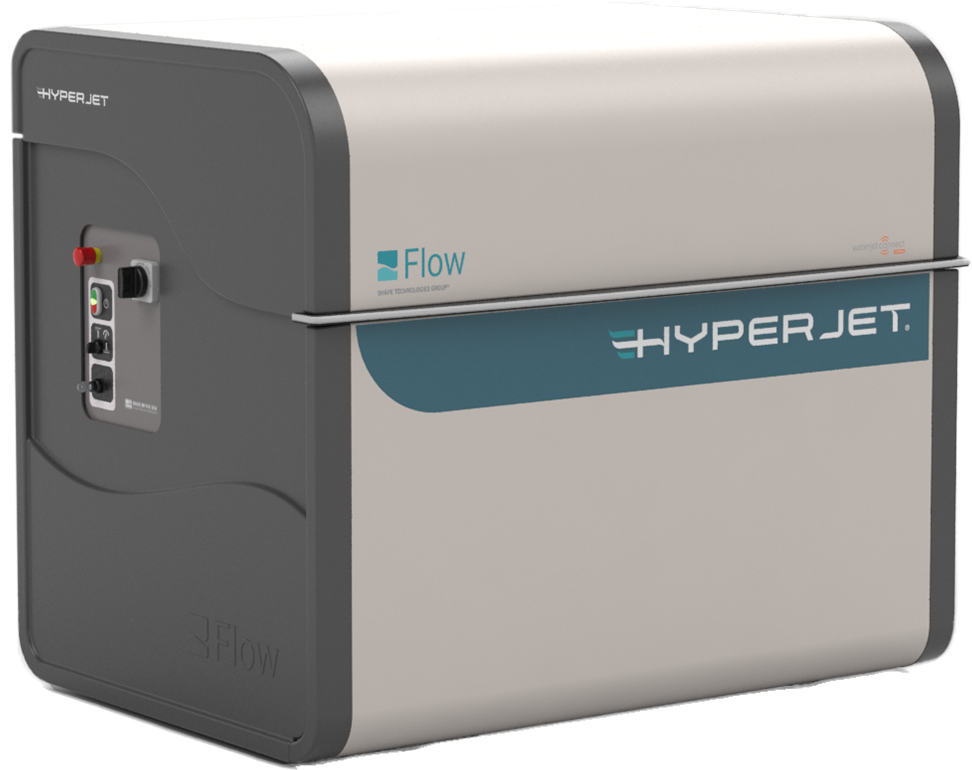 Software Suites
Easy-to-use Flow software suites allow you to program a part quickly–any material, any thickness.
FlowMaster
The FlowMaster software suite, consisting of FlowCut, FlowPath, and FlowNest has everything you need to design and cut 2D waterjet parts.
Learn more
.
FlowXpert
The FlowXpert software suite, consisting of FlowXpert Infinity, FlowCut, and FlowNest gives you all the tools you need for both 2D and 3D cutting.
Learn more
.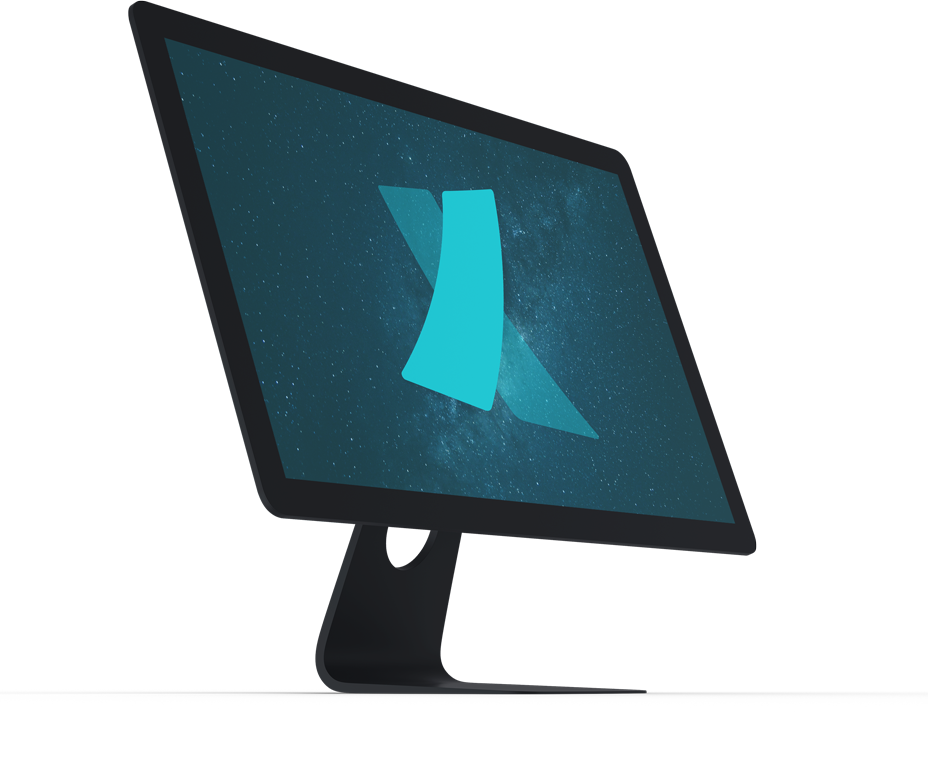 Service Guarantee
With the Mach 200s, you can rely on Flow to partner with you for service, parts, training, and beyond. Flow has established a new industry standard with the Mach Series, providing complete solutions for machine systems, software, service, and support.

We are committed to providing you with the tools you need to keep your system running at its best. Professional training is available in both classroom settings, as well as on-site.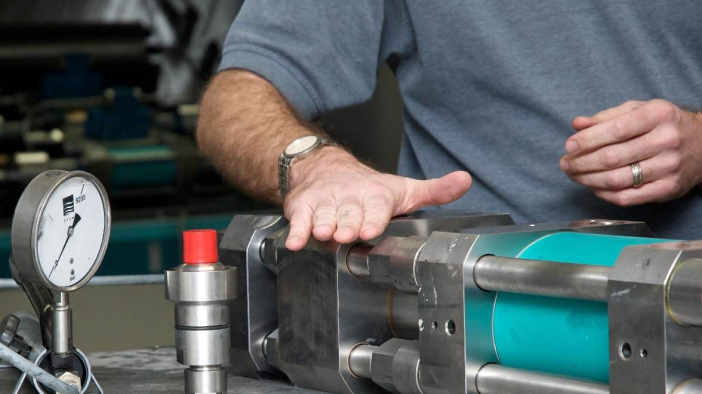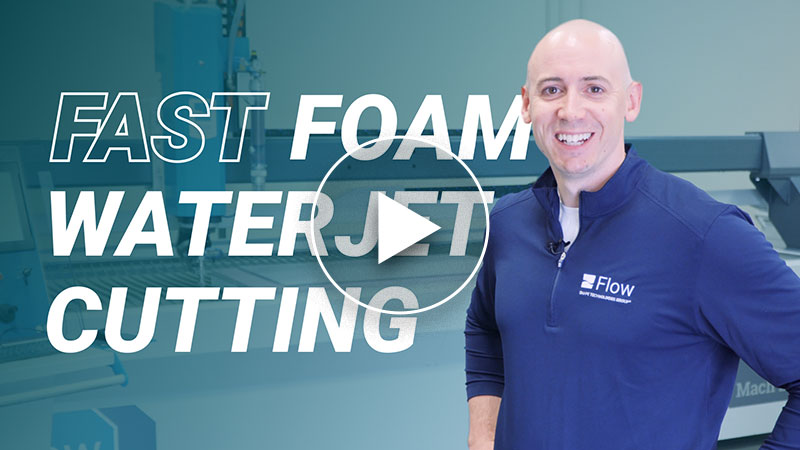 Video
Fast Foam Waterjet Cutting
See our waterjet make fast, easy work of a foam cutting project.
Watch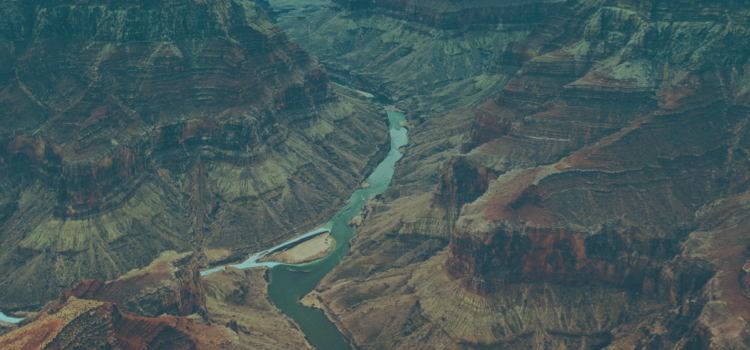 Article
Are You Really Cutting With Water?
Waterjet is awe-inspiring technology. It's fascinating to think every day tap water mixed with sand can cut 24" thick steel or how water alone can cut chicken nuggets.
Read More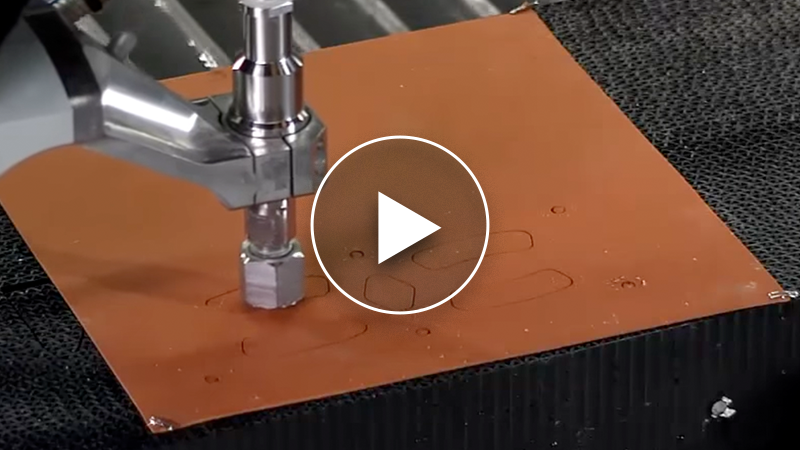 Video
Flow Waterjet Cutting Gasket
Watch as a Flow Waterjet cuts a gasket!
Watch