HyPlex® Prime
60,000 psi [4,150 bar] Direct Drive Pump
The HyPlex® Prime pump represents the next generation of energy efficient, direct drive ultrahigh-pressure waterjet pumps. The HyPlex's direct drive delivers superior ratio of input energy to the waterjet.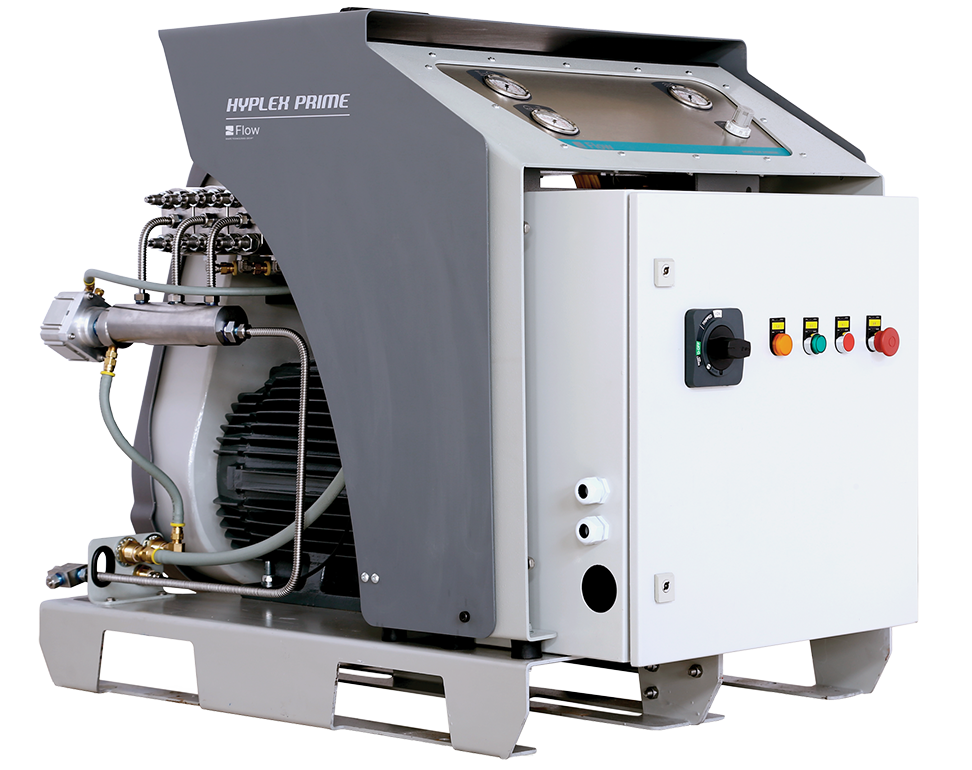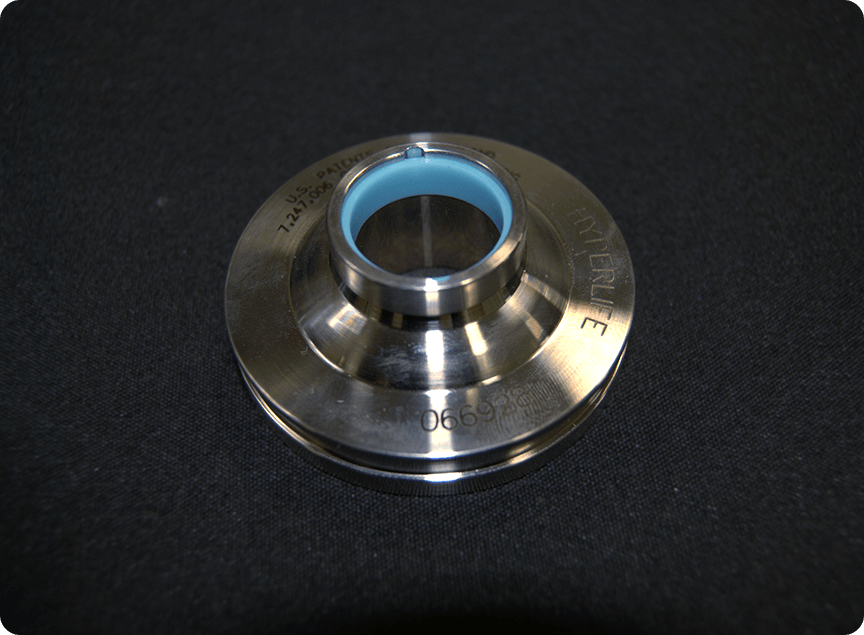 Next Generation Seal Technology
Utilizes the next generation of seal technology from Flow's 94,000 psi HyperPressure™ pumps.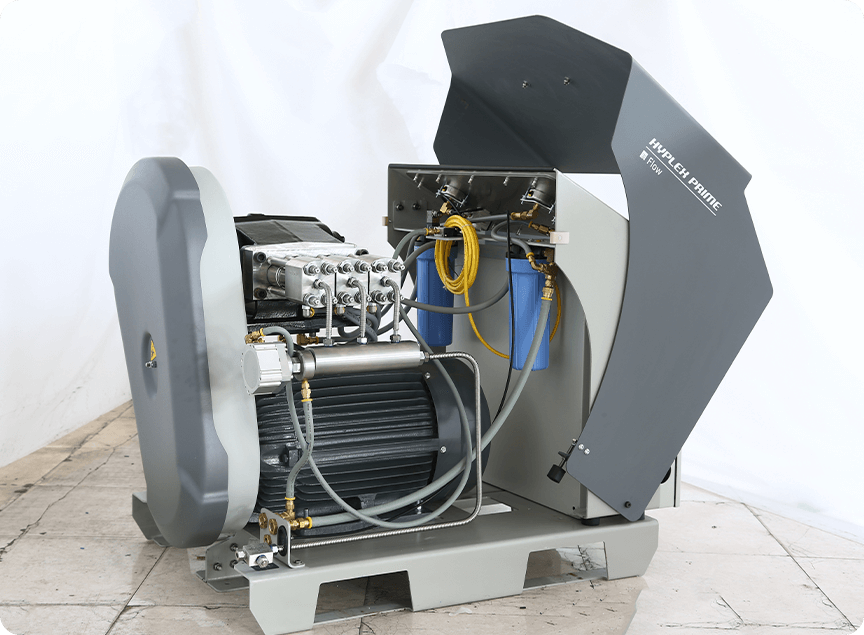 Pressure Loading Tool
Quickly, easily, and accurately perform maintenance on high-pressure components using a single wrench to tension four (4) tie rods simultaneously.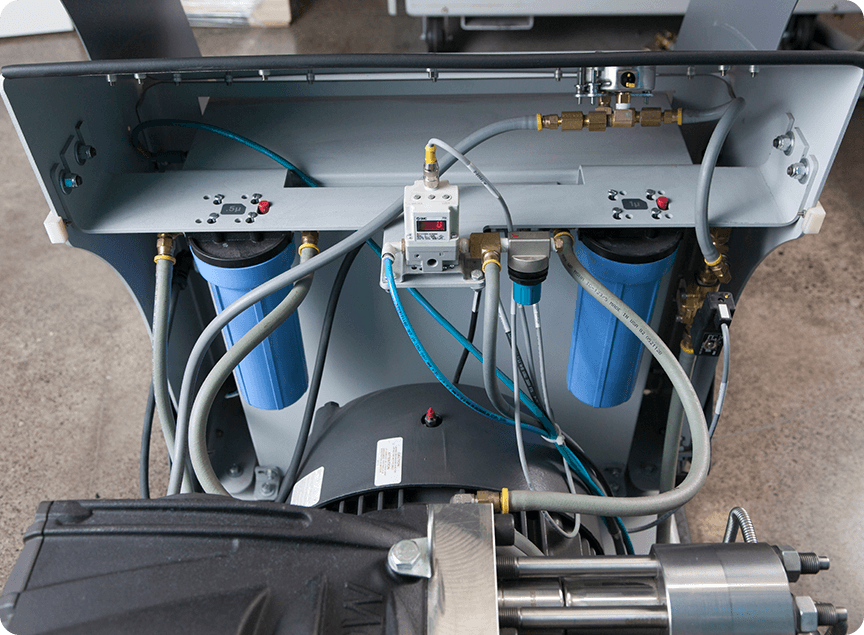 Patented PAC-V™ Technology
The PAC-V pressure control automatically adjusts water overflow when the jet turns off or when the operator changes orifice size reducing complexity of running an ultrahigh-pressure direct drive pump.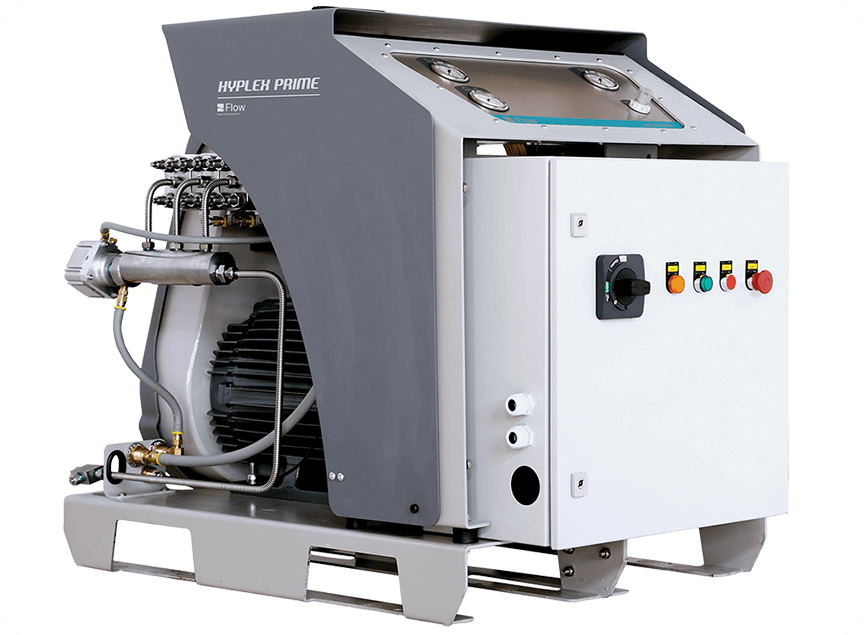 Modular Pump Design
Allows for a wide variety of options such as dual-pressure control. The HyPlex Prime is mounted on its own purpose-built skid for mobility, vibration isolation, and ease of service.
Flow Rate
3.17/5.07 l/min
Max Generated Pressure
4,150 bar
Max Operating Pressure
3,800 bar
Orifice Size
.012/.015 in
Flow Rate
.84/1.34 gal/min
Max Generated Pressure
60,000 psi
Max Operating Pressure
55,000 psi
Service & Support
We are dedicated to you. The HyPlex pump family is backed by Flow's renown global service network. Technical documentation, phone support, and on-site maintenance contracts are available. See Flow's
service
section for details.
Maintenance
HyPlex Prime pumps combine HyperJet® technology with direct drive efficiency. The HyPlex Prime is the most reliable ultrahigh-pressure direct drive pump in the world. As the inventors of direct drive technology, Flow provides preventative maintenance interval kits to allow fast and consistent maintenance. Pressure loading tools quickly open the pump to access the replacement components. The same loading tool ensures perfect realignment upon reassembly. This technique is similar to that found on our most advanced 94,000 psi HyperJet pumps. In addition, Flow offers service contracts to eliminate nearly all pump maintenance.
Safety by Design
This pump is designed for safe, reliable, continuous operation at 60,000 psi [4,150 bar] in tough industrial cutting applications.

Flow's pumps are manufactured in a facility which follows the strictest rules of manufacture and safety, including extensive metallurgical testing and full source tracing of the highest performing metal alloys available.