Growth Through Waterjets
Portland-based IRC Aluminum & Stainless has been distributing stainless steel and aluminum products since the 1980s. Their prime location allows them to serve a diverse customer base across the Pacific Northwest ranging from smaller companies to government agencies and large industrial firms. To meet the growing needs of the aluminum boat industry, they acquired their first Flow waterjet in the mid-1990s, a 4x8 IFB system. This allowed them to expand into cutting services to complement their distribution.
IRC Aluminum & Stainless Steel
Nearly thirty years since, their company has transformed through that investment.
As one of the few remaining independent metal distributors in the Northwest, IRC Aluminum & Stainless has expanded their waterjet cutting services to a much larger scale. What had once been a means to modernize their machining process has grown into their primary focus. Their shop is now at maximum capacity with 4 large format dual head waterjet systems, one being the very first Mach 700 Flow ever sold. Their Mach 700 4080 runs a dual Z-axis with Standard Cutting Heads and is paired with a 60k psi intensifier pump.

"Each piece was 10' wide by 15' long by 5" thick…each weighing over 24,000 lbs. It required a lot of logistics, but we did so successfully."
Valentine Josipovic has been with IRC for over 10 years, with the last five as General Manager, and has been able to see that success firsthand. "They're a great machine. Interesting, interactive, and diverse." While their primary materials are stainless and aluminum, they regularly work with other metals and industrial plastics. They commonly work with 6.5" titanium for the aerospace industry but have recently taken on more complex work due to the versatility of their waterjet. Last year, they worked on a project involving the processing of incredibly large stainless steel knife gates for the New York sewer system. "Each piece was 10' wide by 15' long by 5" thick…each weighing over 24,000 lbs. It required a lot of logistics, but we did so successfully."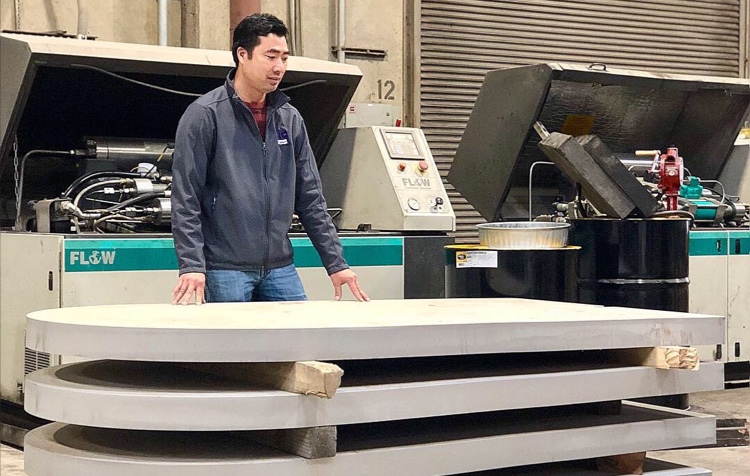 While they began with distribution as their primary business, the capabilities of their waterjets have allowed them to expand into one of the largest waterjet processors.
They've become highly specialized in that one thing and will be continuing to do so. Their goal is to get their customers on the path to success, with an emphasis on quality and their attention to detail.
IRC prides themselves not only on their company and their quality of work, but also their impact to their community. In 2015, the Portland Water Bureau awarded them for their conservation efforts regarding their water conservation and management. "We strive every day to maintain high standards of environmental quality and efficiency for the resources we consume and reuse." They are also very active in their support of educational and charitable institutions. They regularly lend support or services to Oregon State University's College of Engineering, University of Portland's Shiley School of Engineering, and Beaverton High School Robotics, among others.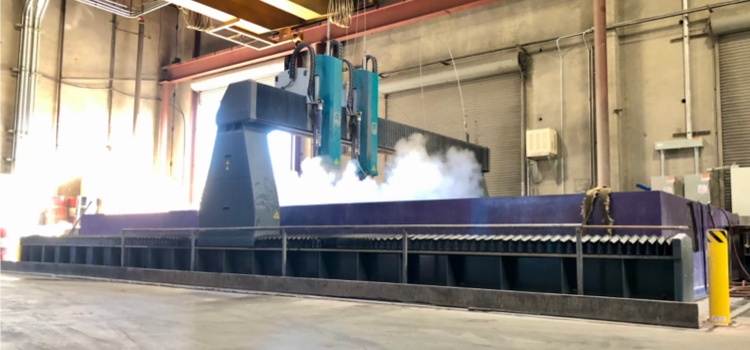 ---