Waterjet + Laser = Yes, Please
Often times waterjet and laser are pitted against each other as competitive technologies, vying for important space on the production floor of fabrication or machine shops. But what if these two state-of-the-art technologies didn't compete for cut time, but complemented one another?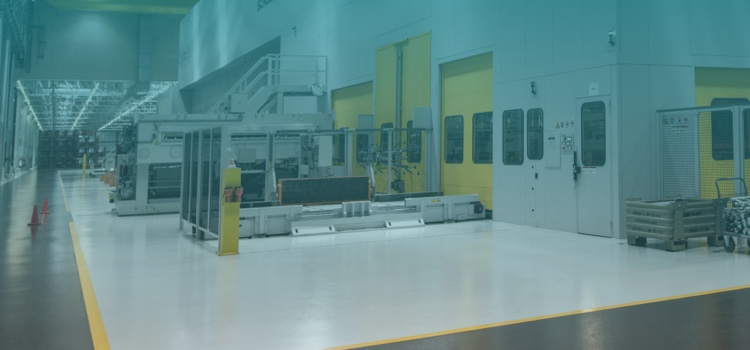 Manufacturing end products traditionally takes multiple steps and sometimes spans more than one shop. Parts need to be treated, cut, welded, or more depending on the materials, geometries, and final specifications.
One of the best kept secrets in the manufacturing world is understanding how waterjet and laser can offer complementary cutting solutions, and we're about to let you in on it.
What Sets Waterjet Apart?
Waterjet uses a high-pressure stream of water mixed with garnet abrasive to cut through materials. It's unique for a couple of reasons. For one, it can cut through almost anything – stone, metal, steel, and glass, among other materials – and has the ability to produce intricate cut parts, with thin kerf, and highly accurate tolerances.
Waterjets don't use heat or other chemicals when cutting, which means your part leaves the table with a satin smooth edge, free from any heat-affected zone (HAZ) or secondary finishing requirements.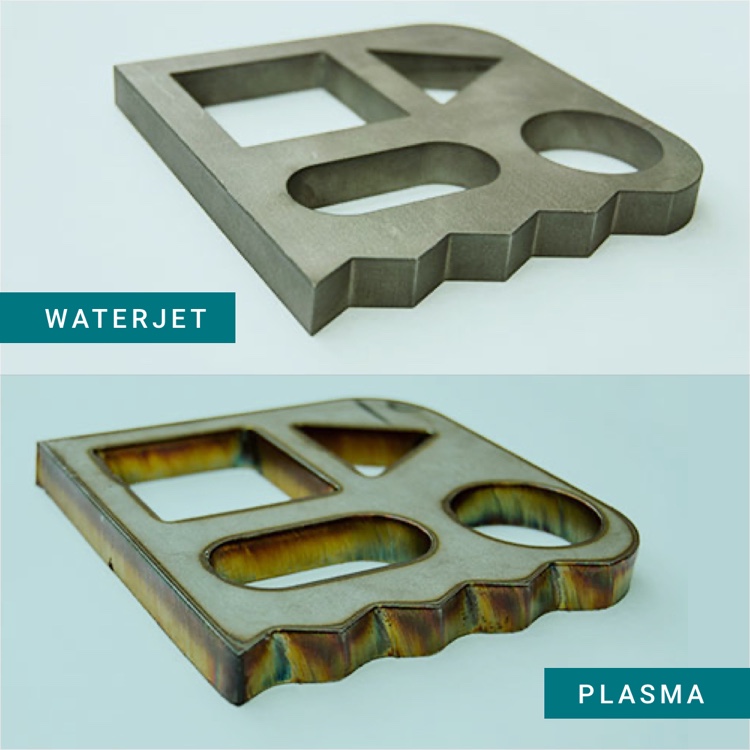 The waterjet is known for its flexibility and versatility – and is a popular cutting solution often referred to as the "Swiss army knife" in the machine tool world, and it's easy to see why.
Cut soft materials, hard materials, reflective materials, or non-reflective materials, all on the same system. We have customers who cut rubber gaskets in the morning, R&D different materials mid-day, and .25" aluminum in the evening.
The initial investment of a waterjet is usually less than a laser, but the opportunity to keep the machine running should circumstances change are higher. If you need flexibility, waterjet is your best bet.
Where do Lasers Fit In?
Laser cutting uses – you guessed it – a thin laser beam to cut through materials. It's a great application for working with thin sheet metal. If you're cutting hundreds of the same parts, on the same material all day long, a laser can be a solid solution.
The sweet spot of automated operation and unequaled speed for high-volume production of thin metals definitely makes laser a perfect fit for some applications and manufacturing floors.
The downside to laser cutting is that since it cuts with heat, it will only work on materials with the right thermal properties. The aerospace industry, for example, doesn't allow parts to be produced that leave a heat-affected zone, which limits the type of work you can send down your laser cutting line.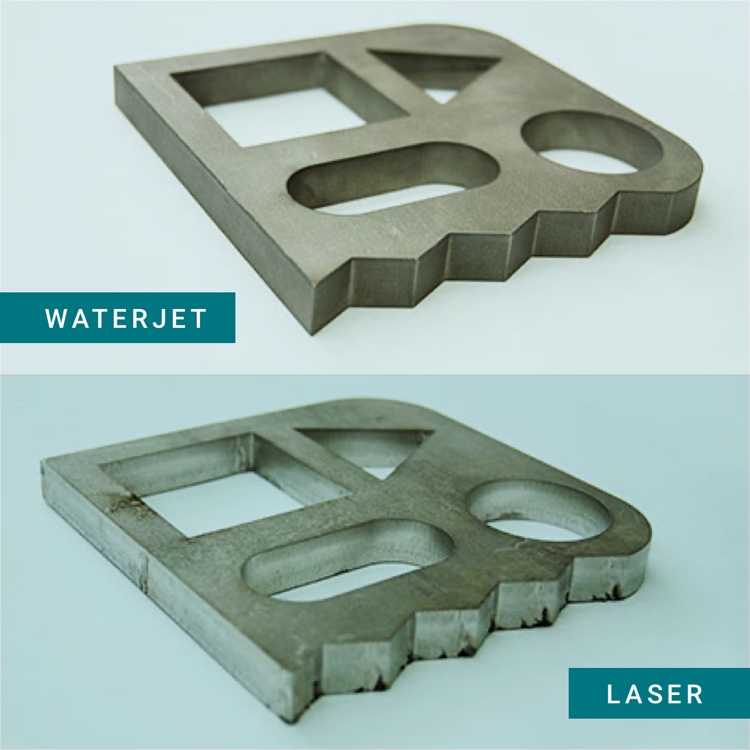 CO2 lasers struggle to cut highly reflective materials like aluminum and copper, which also can be limiting, and noxious gases can sometimes be a real problem.
Complement Your Cutting Processes
Waterjets can be flexible, adaptable, and allow you to increase the opportunity for types of cut parts and materials. Lasers are designed to handle high production, thin metal materials, and can prove a competitive advantage in the right setup.
And, depending on your manufacturing needs, you may find that the right setup is one that includes both technologies side by side on the shop floor. The number of parts being produced on a typical shop floor can vary significantly, but you can imagine a world where the laser pumps out high-production parts right alongside the waterjet, that cuts anything you need, whenever you need it.
And while many tend to pit waterjet and laser against one another, if your business can support a combination of the two solutions, you can experience the magic of cutting just about any part you come across.
If you're just getting started in the blanking and fabrication industry, waterjet can be a great consideration for you, and then, once business is steady you can afford the higher price tag of a laser and trust it to knock the parts you need out reliably.
Depending on the needs of your shop, a waterjet and a laser can match up as complementary technologies and can level up your manufacturing production efficiency. While lasers can dominate in mild ferrous steel cutting, waterjet can do all the other things that walk through the door. Need to switch it up and produce parts for aerospace, medical, or industries where the materials can't afford to have a heat-affected zone? Waterjet will come in clutch.
The long and the short of it is, waterjet and lasers can play well together, and often times act more as a complement to one another than displacement technologies, depending on your specific manufacturing needs.
Learn more about waterjet's ability to complement other cutting machines
here
.